Dorchester County Roundup
The folks at the Dorchester County Sheriff's Office have been rounding up those behind the murder of Gerrod Metoyer. He was found at about 3:30 on the morning of June 30th at the intersection of Ashley Phosphate Road and Dorchester Manor Boulevard. Metoyer had been shot in the head. Authorities started out by locking up a suspect on July 6th who is reported to be 14 years old. His Thugbook page says he is 15 years old, but maybe he doesn't know his own birthday. As it stands now the 14 year old is charged as a juvenile. On Wednesday police locked up 16 year old Dashawn Khalil Ford, aka "LA DashLand TikeGang Tiny". Ford has been charged as an adult. On Thursday law enforcement charged 18 year old Marques Lamont Butler, aka "Phateboi Ques". All three are charged with Armed Robbery and Murder.
While the police are barred by law from revealing the name of the 14 year old charged in this case, his friends on Thugbook are not bound by that. As a result, they have readily identified "Dash Lane Rashid", real name Rashid Fulmore, as a suspect arrested in this case.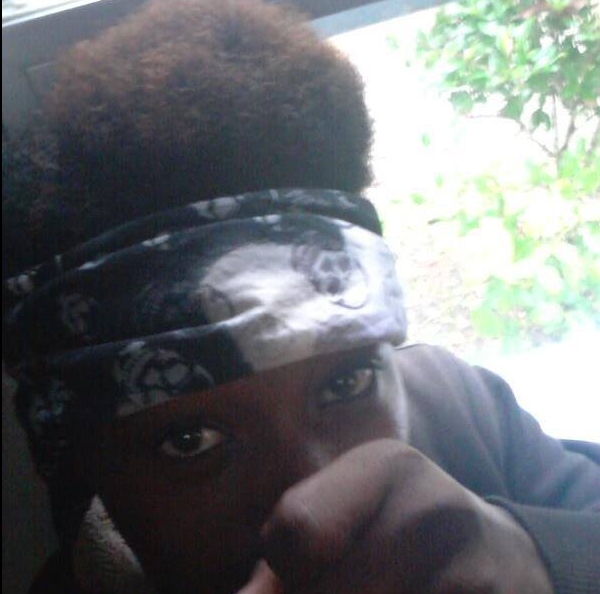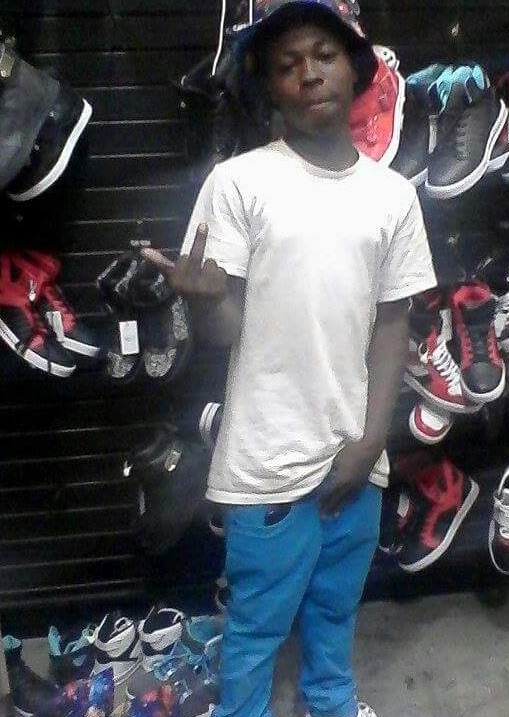 All of these killers belong to a gang who primarily call themselves the "Phatebois", with definite ties to the 40 Bois and a couple of other local gangs. The "Phatebois" (and girls) take that name from the fact most of them reside or once resided off of Ashley Phosphate Road in North Charleston. Since the murder of member Travis Brown at Fairwinds Apartments in January of 2015 they have adopted the "DashLand" or "Dash" in their Thugbook names as another of Brown's nicknames was "Dash". Brown, who went by the Thugbook name "TikeGang LilTrav", was allegedly killed by members of the Otranto Boys gang. The "TikeGang" in these Thugbook nicknames refers to Tyquan President, a murdered member of the 40 Bois gang who was shot to death by rival gang members in the Dorchester Terrace neighborhood in April of 2014. Once we did our story on the 40 Bois they tried changing their name around to avoid attention.
Shall we see what the friends of these killers are saying?

That fellow "LTown Peezy DashLand TikeGang" might be familiar to most of our readers. His real name is Perry Jackson. You can read about him and some other gang members HERE. He thinks it's great that Butler was smirking in his murder mugshot.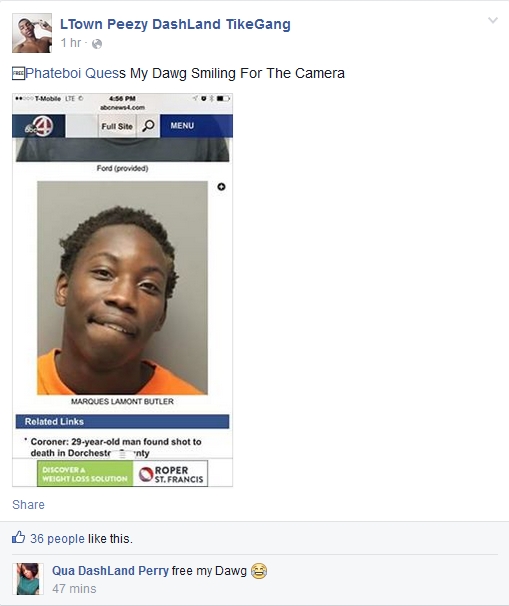 Perry Jackson actually has a lot to say about this case.
There were plenty of folks trying to steer Dashawn Ford in the right direction. He didn't listen.
You knew these were coming. There a few hundred more, but they get repetitive after a while.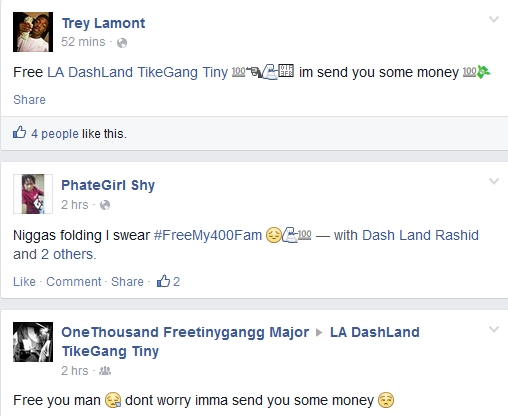 Perry Jackson seems to imply his belief that Fulmore and Ford are in the clear and the murder will be hung on Butler. Notice he failed to tag Marques Butler in the post below.

Yep, the crackas did it. They are responsible. Good news, though. The flag allegedly responsible for all this killing is coming down today so the crackas won't be responsible for black thugs killing black people anymore. Holy crap! Someone might have to actually put the blame where it belongs. Even though we will be called racist for pointing it out (nothing new there) more black people in the Lowcountry have been killed by black people this year (and most years prior) than were ever killed by a skinny white Socialist who held a Democrat flag and burned an American flag.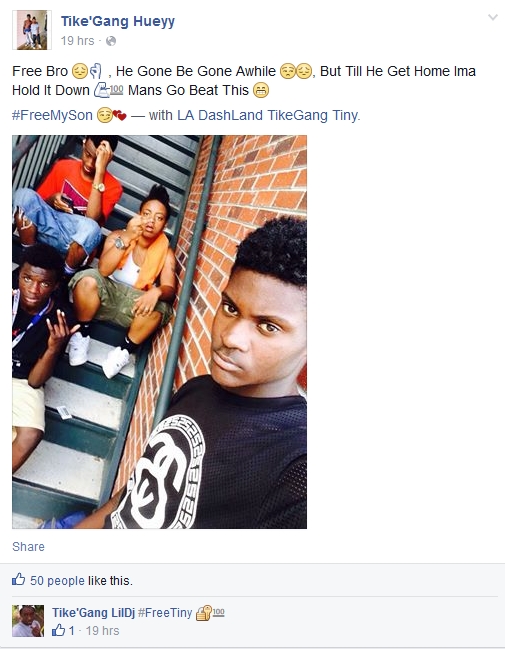 On July 7th it appears Marques Butler was a bit worried about his homie being in custody.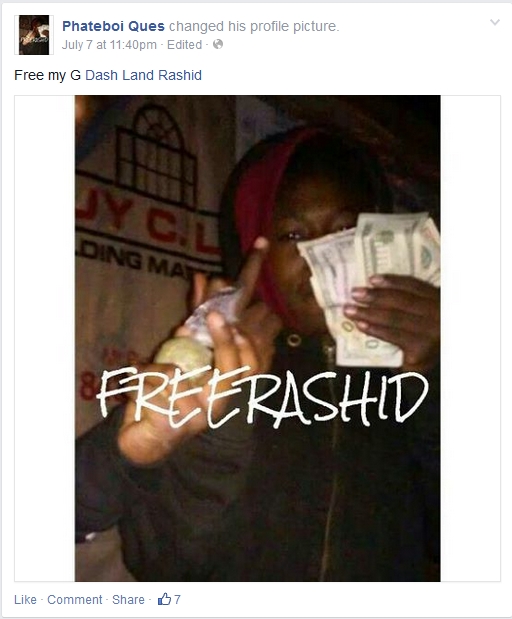 Butler had reason to be worried as he was rounded up and charged for his part in the robbery of murder of Gerrod Metoyer.
Remember, "black lives mater", tater. Well, with the exception that black lives taken by black thugs are frequently overlooked.