Bank Robbers Sentenced
Christopher Adam Mitchell, formerly of Luke Avenue in Summerville, plead guilty on April 15th to robbing the South State Bank in Summerville last August. Judge R. Ferrell Cothran, Jr. sentenced Mitchell to 7 years in prison.
Mitchell's case was interesting because he disguised himself as a white man, obviously playing on the stereotype that only white folks rob banks. There was no outrage over Mitchell's racially offensive behavior.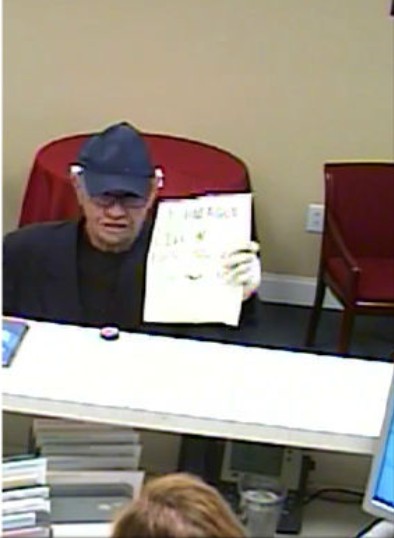 Also sentenced in Dorchester County this past week was bank robber Brett Alan Brown. He was initially arrested in Charleston County and charged with an April 2014 bank robbery on Core Drive in North Charleston. While in custody he confess to robbing the BB&T in Summerville. He was also charged with kidnapping a woman and making her take money out of an ATM.
Brown was charged in Charleston County with Entering a Bank With Intent to Steal, Armed Robbery and Possession of a Weapon During a Violent Crime. We are unclear at this time if these charges were disposed of when Brown plead guilty in Dorchester County, but we will keep checking.
The Dorchester County charges he plead guilty to were Kidnapping (sentence = 10 years), two counts of Armed Robbery (sentence = 10 years each) and Entering a Bank With Intent to Steal (sentence = 12 years). Of course, Brown won't be doing anything near the total of 42 years as those sentences were set to run concurrent.
Also sentenced in Dorchester County for bank robbery was Paul Kevin Goodwin. He robbed the SC Federal Credit Union on Dorchester Road in June of 2013. Goodwin was sentenced t0 9 years. He was already doing 3 years for 2013 charge of Failure to Stop for Blue Lights in Charleston County.
Goodwin is serial felon whom the 9th Circuit Solicitor failed to to do anything with. Between all the dismissed charged and the sentences of probation they really dropped the ball. In 2007 Goodwin was charged with Armed Robbery. The 9th Circuit Solicitor reduced the charge to Criminal Conspiracy and Judge Roger Young sentenced him to 5 years, suspended after 3 years and 3 years probation. Goodwin's record in Charleston and Dorchester counties dates back to 1996 and includes charges of burglary, multiple failure to stop for blue lights, drug distribution, drug possession and possession of stolen vehicle.
And you folks wonder why crime is rampant.