Got Ethics?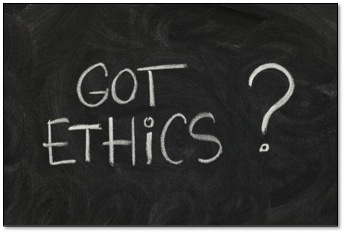 In early March a group of eighty or so Berkeley County residents were spammed with campaign emails in their personal email in-boxes from Rick Ollic, a candidate for sheriff. Some were a bit indignant at the unwanted intrusion. When they started asking questions and comparing notes it was discovered they all had one thing in common. All of them had children attending a certain school in Moncks Corner.
It would appear the email distribution list for parents was "appropriated" from the school and handed over to the Ollic campaign. Never can reach too many people when running for office, can you? The fact that a close family member of Rick Ollic works for that school probably had nothing to do with the campaign receiving that email list. Yeah, right.
We were initially made aware of this about a week ago, but recent news articles and the publicity generated by other questionable activities created quite a flurry of notifications about the episode. Some are pretty hot about it. As a result, we decided to let you folks know about this latest breach of ethics and information security. But, hey, look on the bright side. At least it wasn't a list of bank account and credit card numbers.
Some adult with a modicum of decision making ability really should have thought this through. We wish we could chalk this up to an eager family member just trying to help, but with everything else going on we are having trouble making that leap. You decide for yourself.