More Violence
While we have all been paying attention to the arrest of the police officer charged with murder the regular beat of normal Lowcountry violence has continued. Shooting, stabbings and bank robberies. Let's discuss a couple of the shooting incidents.
On April 7th Andy Martin II was charged with four counts of attempted murder by Summerville police. He is said to have fired at a car striking his wife and 15 month old child. Two others were standing near the vehicle when he fired on them. The incident occurred at 725 Central Avenue.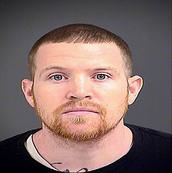 Martin has general sessions criminal history in three counties.
2014 Charges (Berkeley County) - Pending:
Property Crime Enhancement (receiving stolen goods) - was free on a $40,000 personal recognizance bond.
Grand Larceny - was free on a $40,000 personal recognizance bond.
2014 Charges (Dorchester County):
Distribution of Schedule II Narcotics - Reduced to Possession of Cocaine by the 1st Circuit Solicitor. Sentenced to 90 days time served by Judge Kristi Harrington.
2015 Charges (Charleston County) - Pending:
Grand Larceny - was free on a $10,000 personal recognizance bond.
Next up is a pair of shootings in Colleton County which are possibly related. The occupants of a vehicle were seen firing into a home on Carn Street. Walterboro officers located the vehicle and a pursuit ensued. While that was going on Colleton County deputies responded to a very similar shooting at 62 Jared Street. In that case a 54 year old man had been shot in the chest.
Three suspects fled from the vehicle at the end of the chase. Authorities managed to round up one of them, a gang member previously featured in these pages. Joshua Manigault, aka "J Rizzle Manigault", aka "Rizzle Back", was taken into custody.  Manigault is a member of the violent Get Money Cowboys/Wildboys gang. It shouldn't be too hard to figure out what gang the other two in the car belonged to.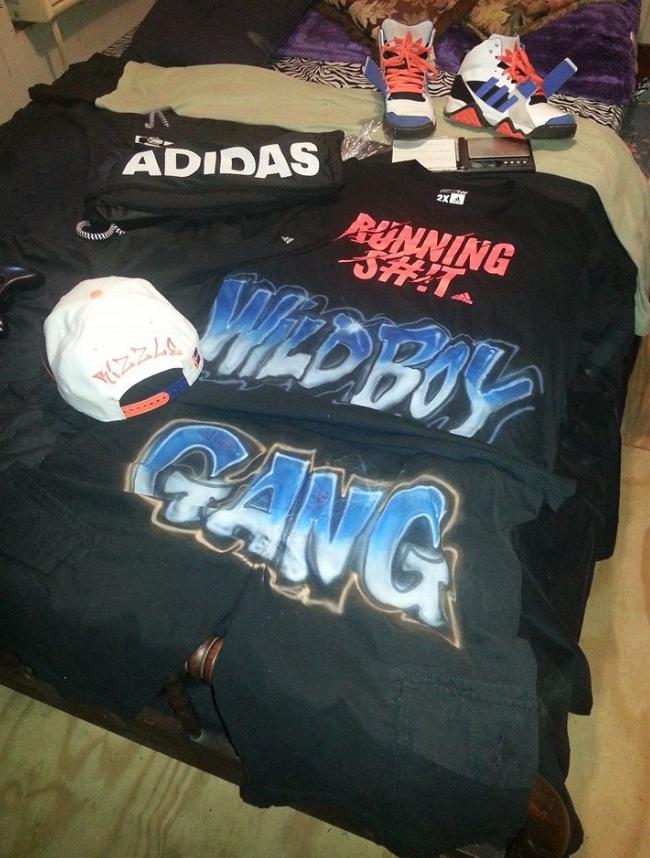 You can read more about Manigault HERE. In 2012 he was charged in a home invasion in Dorchester County. He and his crew were trying to rip off a drug dealer, but ended up hitting the wrong house and terrorizing a pregnant woman and her children. A Dorchester County jury actually found him not guilty of the charges and he posted a few comments bragging about that.
Manigault is still on probation from a conviction on two 1st Degree Assault charges.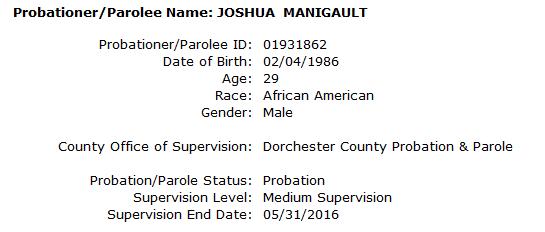 Paragraph #4 of the probation agreement signed by all convicts specifies the following:
4. I shall not possess or purchase any firearm or other dangerous weapons, and I shall not associate with any person who has a criminal record, or any person whom my Agent has instructed me to avoid.
It looks like no one takes those probation conditions seriously. But then, you already knew that.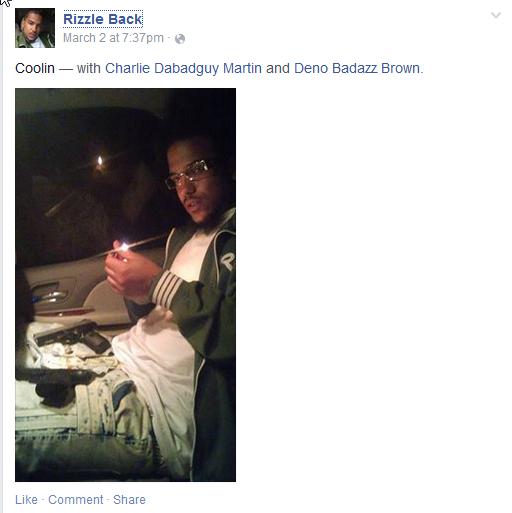 Of course, we all know no one fears any repercussion from the probation system.