Free to Offend Again
We are getting a bit weary of reporting all of these serial offenders free to offend again due to lack of follow up, crappy bond laws and piss-poor judges. Let us present to you another failure of our prosecutorial, legislative, legal and probation systems.
Regular readers will recall Bobby Eugene Warthaw. We first started writing about this serial offender in 2012 when he was charged with assaulting a 2 year old child while also assaulting the child's mother. Those charges were dismissed when the victim declined to cooperate. What we can gather from this is there is a law requiring law enforcement officers to make the arrest based on the evidence in spite of the desires of the victim, but there is no subsequent requirement for prosecutors to follow through based on the evidence. And they want to raise a hue and cry in the media about how serious they are about domestic violence. Don't fall for it.
In July of 2014 we wrote about Warthaw again after he was arrested for shooting convicted drug dealer Antonio Grant at a gas station on Dorchester Road at I-26. Despite the facts that Warthaw was on "intensive" probation and was free on bond on a pending charge of B&E Motor Vehicle from February 2014, his bonds on the charges of Attempted Murder and Possession of a Weapon During a Violent Crime were reduced by Judge James "Rainbows and Unicorns" Gosnell in August. Warthaw bonded out in October.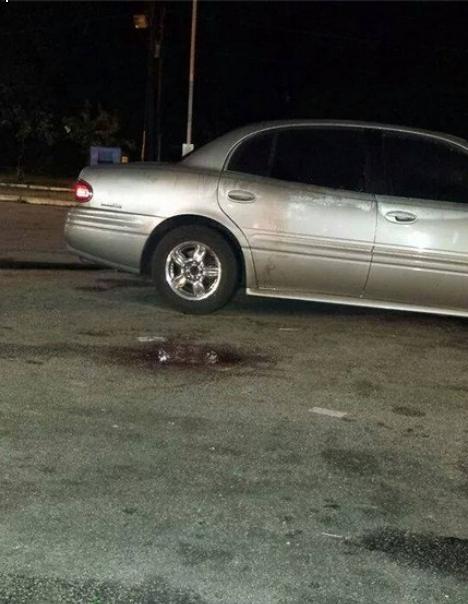 It didn't take Warthaw long to end up back in jail. In February of 2015 he was charged with five counts of B&E Motor Vehicle. Judge Lombard gave Warthaw a total bond of $25,000 on those five charges, in spite of her comments at his bond hearing for the same offense in 2014 - "Flight risk. Bad record" - based on his criminal history and a number of failures to appear.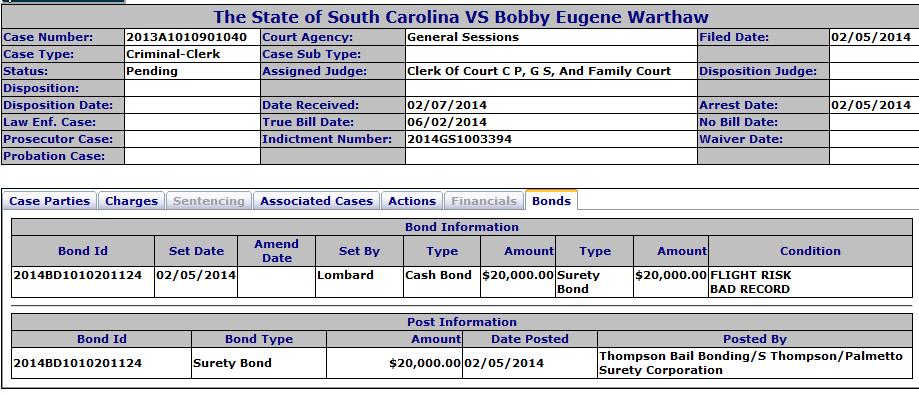 So, one judge recognizes Warthaw is a risk, but subsequently ignores her own assessment, as has every other bond judge since.
Warthaw was arrested again on March 15th, 2015. He was charged with Habitual Traffic Offender, Driving Under Suspension 4th Offense and Possession of Cocaine. He was released the same day on a total bond of $12,105.

Warthaw is now running around free again on some bondsman's dime with 11 pending charges he has picked up since February of 2014. And don't forget he is also on that "intensive" probation, which is apparently so intensive that probation agents have failed to realize he has violated that probation multiple times. As you can see, no one has bothered to step up, file the necessary paperwork, draw up the warrants and put his ass in jail for those probation violations. Just another example of our highly dysfunctional probation and parole system.
You can find Warthaw's history in the 9th Circuit HERE.
Just another bit of evidence that shows our entire "criminal" justice system in the 9th Circuit is a huge joke.