Shooter and Sex Offenders
In this article we will discuss a shooter and sex offenders. Two recent arrests and one update from an older story.
First up is Grady Edwin Calmes, of 7271 Toogoodoo Road in Hollywood, who was finally rounded up after having fled from law enforcement in Colleton County. Calmes fired shots at deputies during the incident. He is currently in the Colleton County Detention Center on unknown charges.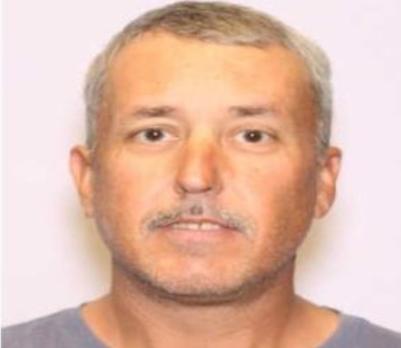 At the time he decided to shoot at law enforcement Calmes was free on a $10,000 personal recognizance bond for a February 6th charge of Breaking & Entering a Motor Vehicle in Charleston County.
Calmes has a prior conviction out Charleston County from 2001. He was charged with Trafficking Cocaine, but the kindly 9th Circuit Solicitor reduced the charge to PWID Cocaine. Judge Victor Rawl sentenced him to 10 years, suspended in favor of 2 years of probation.
Shawn Michael Johnson, of 3621 Mary Ann Point Road, was charged with 1st Degree Sexual Exploitation of a Minor, Criminal Solicitation of a Minor and Disseminating Obscene Material to a Minor. His total bond was set at $200,000. Johnson is alleged to have threatened to kill an eleven year old girl unless she sent him nude photos of herself. According to news articles Johnson actually showed the photos to the girl's mother and claimed he found them on a photo stream.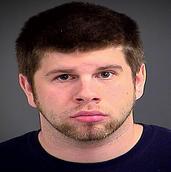 Johnson has one prior arrest in Charleston County for a 2012 charge of Carrying Weapons on School Property. In the typical outcome for this charge, the 9th Circuit Solicitor dismissed it.
In February 2014 we posted about former Hanahan firefighter/paramedic Justin Rider. He had been arrested in May of 2013 on a charge of 2nd Degree Criminal Sexual Conduct for his repeated sexual liaisons with a fourteen year old girl. When we first wrote about Rider he was free on a $60,000 bond when he decided to move to Fairhope, Alabama. His wife chose to revoke that bond, but a 9th Circuit judge chose to leave it in place. After we exposed the fact that Rider violated his bond by moving to Alabama, a 9th Circuit judge was kind enough to modify his bond conditions for him in March of 2014.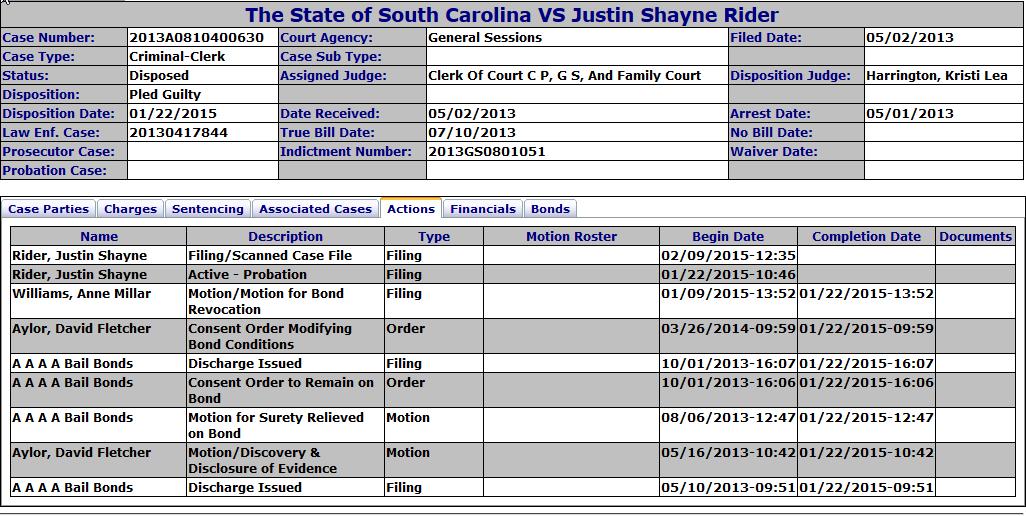 On January 22nd Rider decided to plead guilty to the 2nd Degree CSC. He was sentenced by Judge Kristi Lea Harrington to 15 years, suspended in favor of 5 years probation and a requirement to register as a sex offender.
Strangely, a new charge showed up while we were checking on Rider's status. The record indicates a charge of 2nd Degree Assault & Battery with an arrest date of May 2013. The indictment for this charge was not handed down until January of 2015. This charge did not show up in 2014 when we first researched Rider and the lack of any bond information for the charge shows it wasn't actually made in 2013.
Rider also copped a guilty plea on this charge and was sentenced to 1 year in prison.
Rider is currently at Kirkland Correctional Institution, but he won't be there long. He entered the prison system on that one year sentence on 28 January. He was eligible for parole on 14 February and his max-out date is in June. And you folks thought truth in sentencing actually meant something.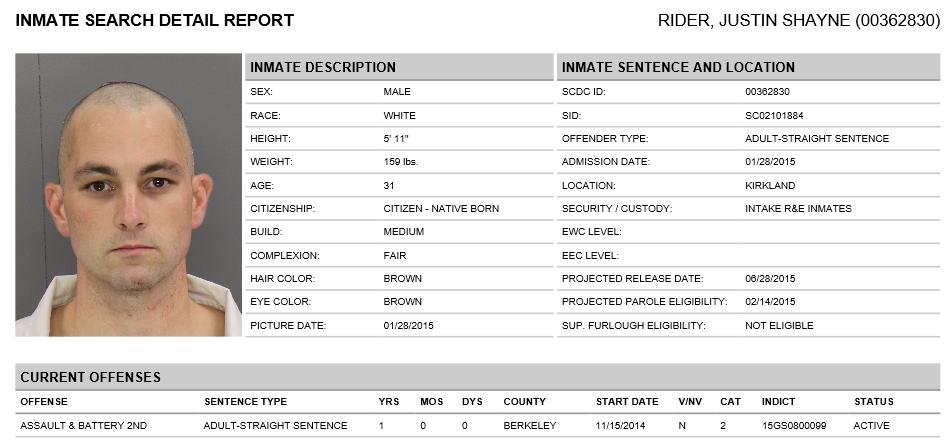 Of course, we can't help but be amazed at the disparity in sentencing between the 9th Circuit and the 1st Circuit. Cases like this one in the 1st Circuit have been dealt with more harshly of late. Take the case of Salvatore Maniche who had a plea deal worked out with the 1st Circuit Solicitor. Well, until that plea deal came before Judge Maite Murphy anyway. The Judge didn't like that deal and tossed it. She gave the defendant a few minutes to decide what he wanted to do.
See, folks, judges can do that. They can refuse ridiculous plea agreements all day long. They simply choose not to most of the time.
Maniche copped a plea to five counts of 1st Degree Assault & Battery on young girls and was sent away until the year 2030.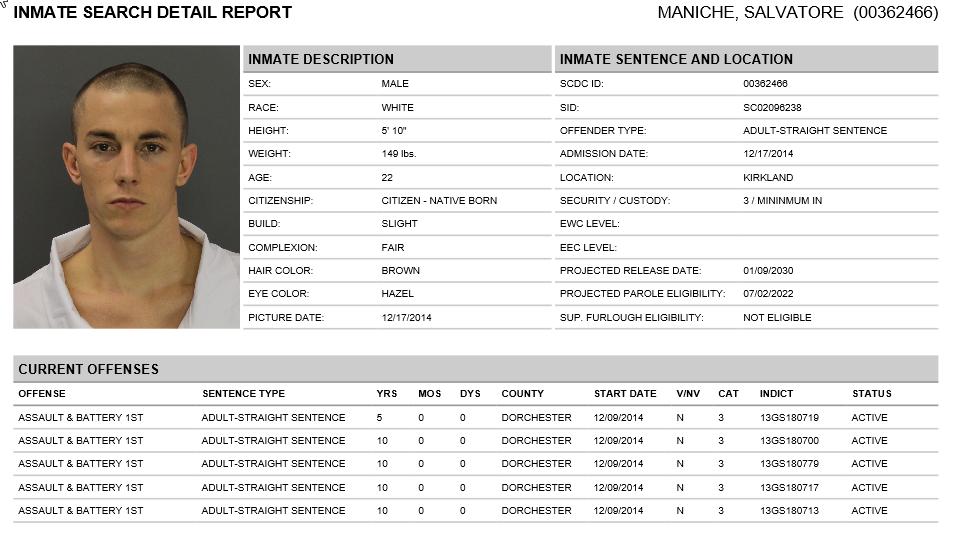 Rider has yet to register as a sex offender in either South Carolina or Alabama, probably because he is incarcerated. That should be handled upon his release. There is no word on which state he will be in while serving that probation.