Morally Bankrupt
If you don't think our society is going morally bankrupt you haven't been reading the news lately.
First up we have Paul Jette Herman, an assistant principal at Goose Creek High School. Turns out he has allegedly been having an affair with a compliant and cooperative 16 year old female student since December 2014. According to news reports the girl's parents discovered the affair after finding some interesting text messages on her phone.
Herman was charged with Sexual Battery of a Student, Without Aggravated Force or Coercion.
There has been no word on a bond hearing for Herman, but VineLink is showing him as still incarcerated at the Hill-Finklea Detention Center. Curiously, he isn't showing up in their inmate database. Of course, BCSO isn't known for being very friendly to the public when it comes to dispensing information. As a result the only available photo of Herman is the one from the school district.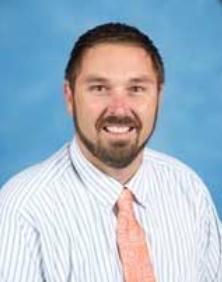 We see a lot of folks excusing the allegations against Herman because the 16 year old was said to have consented to the affair. We don't buy into that. Herman is a 36 year old man, an educator and a former police officer. As such, he should be acutely aware of the implications of this particular crime.
We also have our second candidate for Mother of the Year 2015. Ashley Elizabeth Murdaugh, of 415 Live Oak in Walterboro, was rounded up by police after she took her eight month old child with her to score meth at a Fain Street motel notorious for hookers and drug dealers. Cops found a meth pipe and were told by the driver of the vehicle they had been smoking meth in front of the kids while in Walterboro. After running out of meth they drove to North Charleston to get more.
Murdaugh was charged with Unlawful Neglect of a Child and jailed. Her bond was set at $100,000.
This is not Murdaugh's first time through the court system by any means. Some of you might remember this story from 2013, when Murdaugh left another of her children, a 7 month old, in a shopping cart in the parking lot of Wal-Mart.
Murdaugh has quite a few magistrate level offenses for traffic violations, simple assaults, etc. Let's review her general sessions court record.
2008 Charges (Colleton County):
Habitual Traffic Offender (felony) - Plead guilty. Sentenced by Judge Perry Buckner to 3 years, suspended in favor of 2 years probation.
3rd Offense Driving Under Suspension - Dismissed by the 14th Circuit Solicitor.
Habitual Traffic Offender (felony) - Plead guilty. Same sentence as above, concurrent, of course.
2012 Charges (Charleston County):
Habitual Traffic Offender (felony) - Plead guilty. Sentenced by Judge Thomas "Felon's Friend" Hughston to 3 years, suspended in favor of another 2 years of probation, because the first sentence of probation worked so well.
2013 Charges (Colleton County):
1st Degree Assault & Battery - Pending - Free on a $25,000 bond.
Possession of a Weapon During a Violent Crime - Pending - Free on the same all inclusive $25,000 bond.
Note: Was still free on bond despite authorities having to issue a bench warrant for failure to appear.
Unlawful Neglect of a Child - Pending - Free on a $75,000 bond.
After leaving the baby in the shopping cart in the Wal-Mart parking lot, Murdaugh and her co-defendant drove away. Apparently the meth was strong that day because they never even missed the kid, as they never returned to look for it. Even after the cops called her about the baby it took Murdaugh thirty minutes to come back to the store. Of course, DSS instituted one of their infamous "safety plans" and immediately surrendered the neglected child to a family member. We all know that means the kid probably went right back to Murdaugh after she was released on bond.
Gotta love those meth mothers, huh?