Davin Jerome Aiken
Davin Jerome Aiken, 18, of 6764 Alston Avenue in North Charleston, was arrested by NCPD on 19 January and charged with four (4) counts of Attempted Murder. Judge Baldwin set his bond at $100,000 on each charge for a total of $400,000.
He was arrested on the same date as a reported shooting on Ashley Phosphate Road at Patriot Boulevard stemming from an incident at the Blue Magic nightclub. Two individuals showed up at Roper Northwoods emergency room with gunshot wounds. Once police were finally notified they found forty (40) shell casings in the roadway. We can't say for sure this is the incident for which Aiken is charged, because we don't have access to police reports like the 'regular' media does, but there is a good chance it is related. Let's see if the 'regular' media runs with it.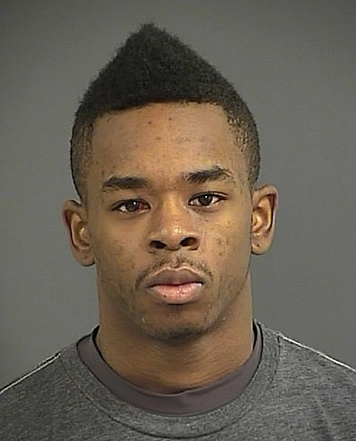 Davin "Da Conehead" Aiken
And you knew it was coming:
At least Cara got it right! Way to go, Cara!!