Kangaroo Court
A serial burglar and thief with a criminal history dating back to 1989 and spanning at least three counties was murdered early Sunday morning at a Kangaroo convenience store in Ladson. Luther Woodard Cribb III found himself involved in a physical altercation with one of three black males. When it appeared Cribb was getting the best of his opponent he was shot in the head.
Davon Washington has been charged with the murder.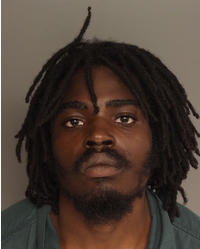 Washington was charged with Possession of a Stolen Vehicle in 2007. That charge was dismissed.

In 2009 he was charged with CDV High & Aggravated. The 9th Circuit Solicitor reduced the charge to 2nd Offense CDV. Washington was sentenced to 1 year of probation. In 2012 he was convicted of violating that probation.
While he was in jail on the CDV charge Washington was charged with Interfering With an Alarm Box at the jail. No one from CCSO showed up to testify at the preliminary hearing and the charge was dismissed.

Washington also has a number of prior arrests for CDV and magistrate level drug offenses.
Marquez Jorome (or Jerome) Brown was charged with Accessory After the Fact of Murder. Brown has a prior conviction for Financial Transaction Card Fraud/Theft as well as multiple conviction for driving under suspension, CDV and giving false information to police.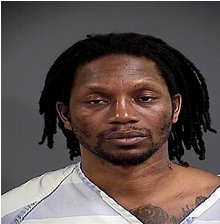 The third individual present was Ramone Gamble. He hasn't been charged by BCSO, but is in the Charleston County jail on two counts of failure to pay child support. Gamble has an interesting history as a thrice convicted drug dealer with multiple probation violations who was charged again with drug distribution in 2007. Those charges were dismissed by Judge Thomas "Felon's Friend" Hughston because Gamble completed drug court. We always thought drug court was a way for first time offenders to take care of their charges and get counseling. Apparently any old drug dealer with multiple convictions can apply.
Thugs killing thugs. Situation normal. Kangaroo court is usually more effective at removing serial offenders from society than the legal system.