North Carolina MOTY
A reader alerted us to a Mother of the Year 2015 candidate from the Cherokee, North Carolina Area.
You know how you see all those links on social media pointing you to awful pictures, like a mother taking a nudie shot in the bathroom mirror getting photo-bombed by her toddler? This one is kind of like that, only the baby is in the belly and is getting bombed on narcotics.
Now, normally we would say this is just a proud mother showing off the baby-to-be. If you look closer you will first note the tight band around her upper left arm. An examination of the small table to the left of the photo reveals a syringe. Okay, well maybe the mother-to-be is a diabetic. No, we don't think so. We don't know too many diabetics, actually we don't know any, who cook up their insulin in a spoon.
What makes this even worse is that Natasha Kirkland, aka "Natosha Kirkland" (2nd Facebook page HERE) already has a couple of kids. You will notice on the first Facebook page Kirkland chose to use the above photo as her cover photo.
When the photo was first posted on 16 February, 2015 note that only one of her friends seemed shocked. The other two who commented thought it was great and 18 people liked the photo.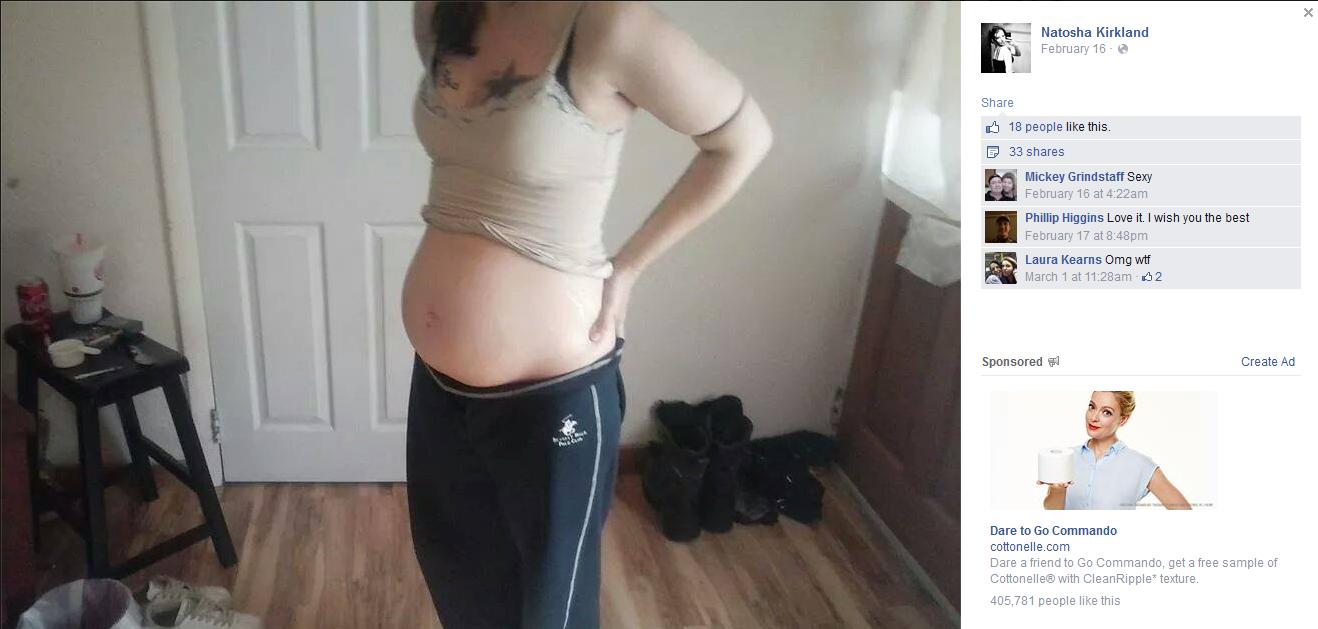 The photo has been shared 32 times since it was posted, mostly by people who don't know Kirkland who were demanding authorities intervene.
We are happy to report Kirkland has been in the Jackson County (NC) Jail since 19 February on a variety of traffic and theft charges from Swain and Jackson counties. She has quite a history of theft, as do a lot of meth/heroin addicts.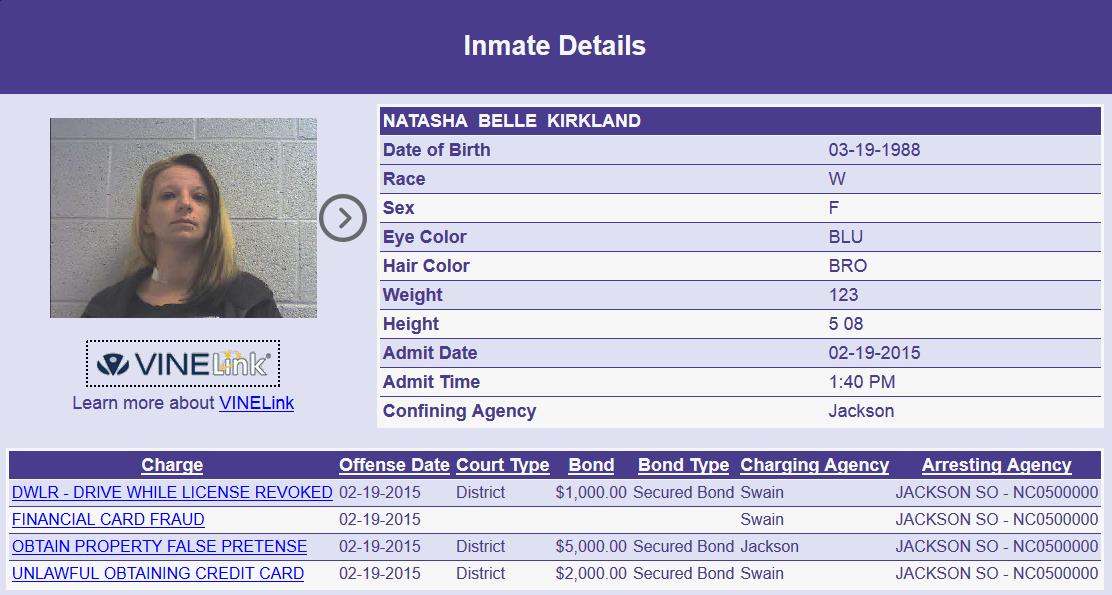 While we were writing this article we were notified that additional charges against Kirkland are forthcoming and are the result of citizens complaining to law enforcement about the above photo.
Nice job!