How's The Other Guy
The plea deal for this case will be finalized on Thursday, 12 February. The summary of this case is very revealing.
In the summer of 2014, life was good for Lauren Grantham. She was a newlywed who loved her new husband, loved her work with animals, and she was well loved in return by her friends and family. On July 12th, Lauren was returning home from a trip to Florida to celebrate her best friend's birthday. When she crossed the Limehouse Bridge just after midnight, another driver swerved into her lane and nearly ended her life. Lauren had ruptured bowels and a shattered spine. She was in an induced coma on a ventilator, but miraculously, Lauren was ALIVE.
When the doctors woke her to check for signs of paralysis, while still intubated, she began writing notes. Lauren's second note read, "How's the other guy?"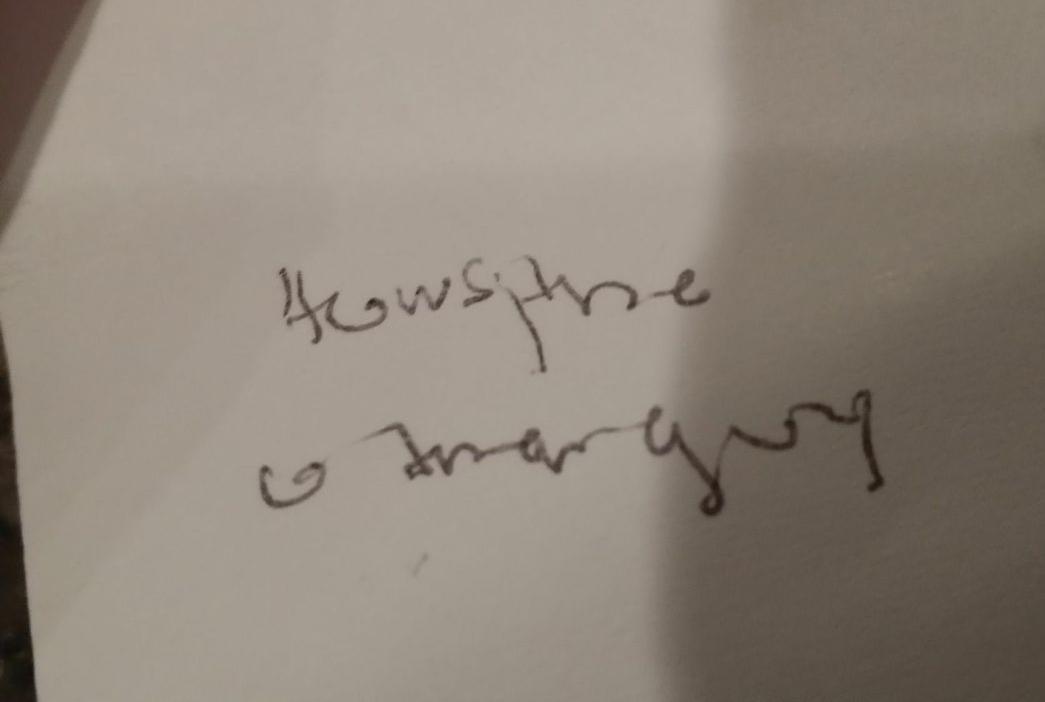 How was the other guy? He was fine, having been quickly released from treatment. Jesse Todd Finne was driving his father's car with a suspended driver's license with both active marijuana THC and a high THC metabolite in his system. The officer's observations that night were that Mr. Finne could not remember what happened, his speech was sluggish, slow and slurred, he didn't know where he was, didn't know what time of day it was, and he "felt like he had just woken up from a dream."
This accident was not a singular mistake on the part of Mr. Finne. He has a lengthy history of substance and traffic violations. At the time of the accident he had two active bench warrants for failing to appear at a hearing in June 2014 on felony charges of manufacturing marijuana and misdemeanor charges of having possession of oxycodone.
He had also been arrested in May of 2014 in Dorchester County for Driving Under Suspension and Speeding. This was actually his fourth incident of driving with a suspended license, the two prior incidents didn't count because he was convicted of those in 2006 and 2007 in Anne Arundel, Maryland.
Around this same time, in June 2014, Mr. Finne was regularly posting pictures to his Instagram account of his bongs and marijuana plant and seed acquisitions. This information led Lauren's family to ask, "how's the other guy not already in jail?"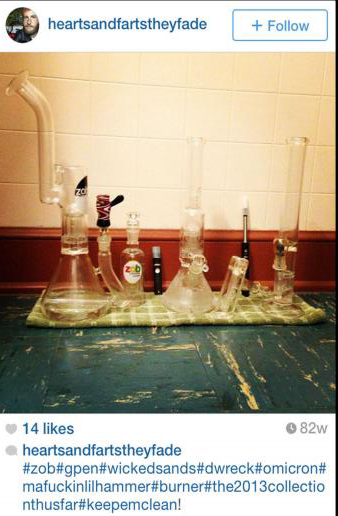 Lauren's accident was going to be a slam dunk against Mr. Finne. However, despite the blood tests, the officer's observations and Mr. Finne's actions in crossing into Lauren's lane of travel, Assistant Solicitor Tod Williams determined that the Solicitor's Office needed to plead Mr. Finne to careless driving because it is too difficult to prove impairment in a situation with marijuana because, in South Carolina, there is no legal minimum because the drug is wholly illegal. Eventually, Mr. Finne was charged with simple DUI, not even felony DUI. The difference between simple DUI and felony DUI has nothing to do with the level of intoxication, it hinges on the severity of the injuries. Though Lauren suffered massive bodily injuries, Mr. Finne was offered the lower charge.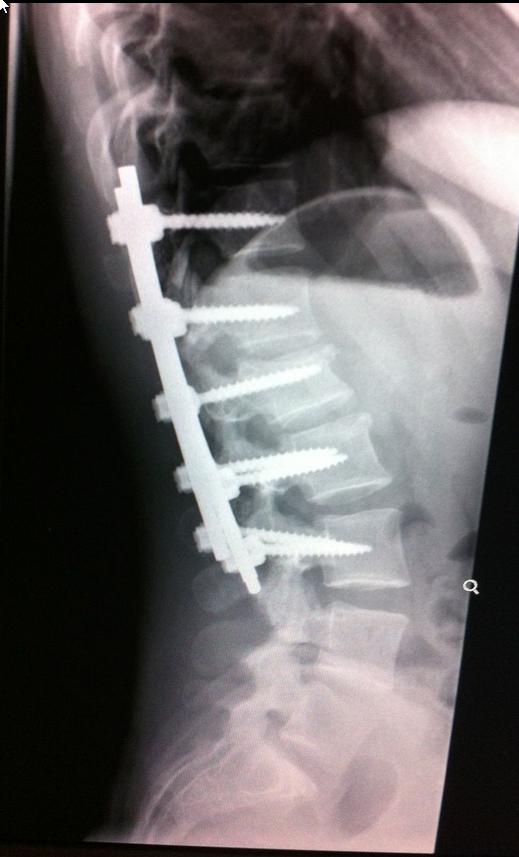 Even worse, at the time of Mr. Finne's arrest for Lauren's accident, he was a fugitive from justice on one felony and one misdemeanor charge. However, a mere four days after his arrest, the Solicitor's Office assisted Mr. Finne in getting his Failure to Appear Warrants recalled and getting him re-bonded. Therefore, Mr. Finne is a repeat offender, fugitive, and proud chronic substance abuser who gets a fine and no jail time. When a citizen of the 9th circuit looks at the details of Lauren's accident, he or she must be compelled to ask "how's the other guy able to continually get away with so much?"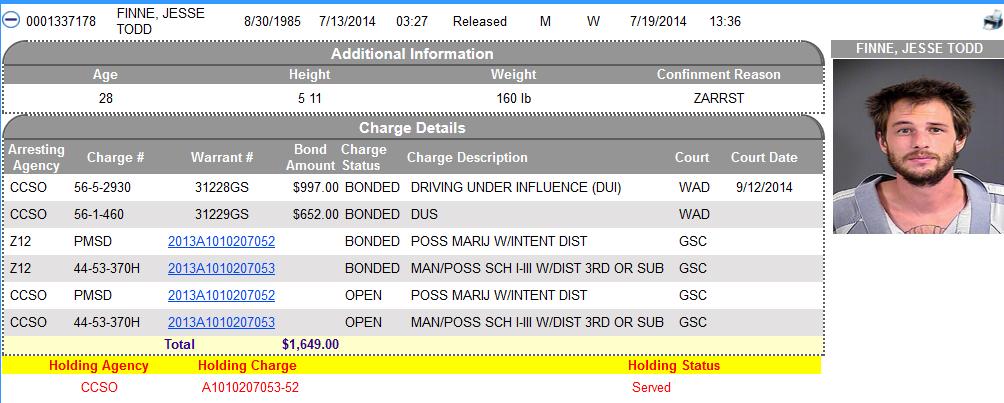 Unfortunately, Lauren is not the first victim of a serious accident to be denied justice at the hands of the Ninth Circuit Solicitor's Office. In January 2013, another 27 year old newlywed named Lauren was killed when her vehicle was crushed between a tractor trailer and a van on the I-526 overpass. Just after his tractor-trailer caused the accident, Arnold Bradford Williams was seen walking outside his cab tossing beer cans onto the pavement 20 feet below the overpass. Police officers found and collected the cans. At first, Williams was booked into jail on a felony DUI charge in connection with the six-vehicle wreck that killed 27-year-old Lauren Elyse Baccari. However, the count was reduced to reckless homicide "upon further review of the incident." Felony DUI comes with a mandatory loss of license for 5 years. Reckless homicide does not. Mr. Williams bond was set at 100,000 dollars, which he paid and went on to drive his truck until April 2014 when he was arrested in Conyers, Georgia for DUI where his blood alcohol level was a startling .222.


Another concerning issue is that the assistant prosecutor on Lauren's case (T.D. "Tod" Williams, IV) was himself accused of DUI, causing him to lose his driver's license for 90 days around the time he was sworn in as an attorney in this state. While it no longer appears on the public record, the unpublished appellate opinion about the matter details the arrest.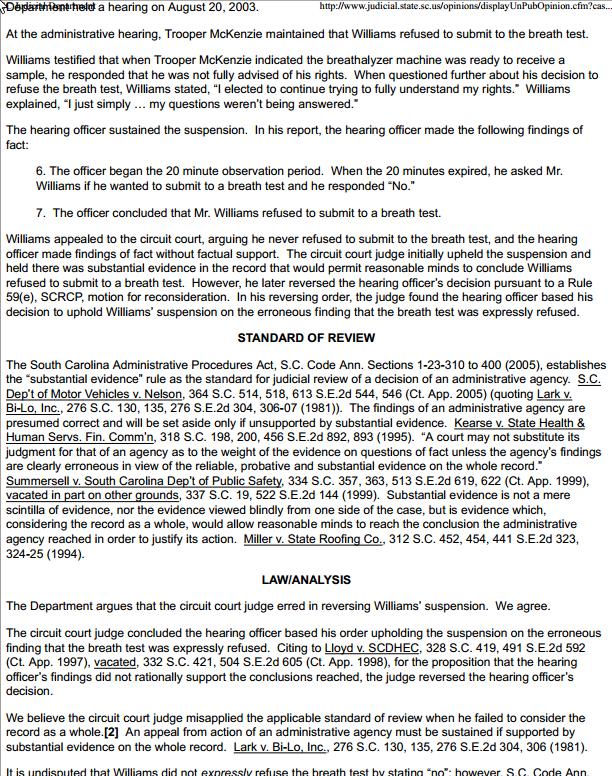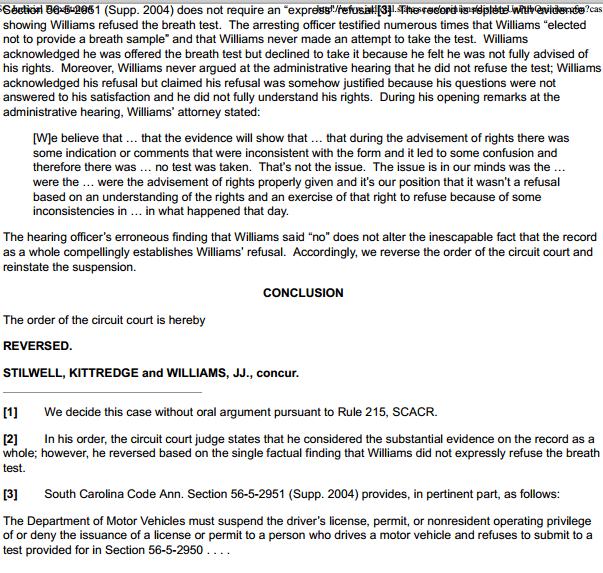 Mr. Finne is still out there, and if his history is an indication, he is regularly driving a motor vehicle. Lauren has continued to fight. She suffered no lasting paralysis, but she struggles daily with limitations that result from her injuries, all the while this accident became merely an inconvenience for the man whose poor judgment was at fault. On behalf of Lauren Grantham and Lauren Baccari and in the interest of everyone's safety, this community should stand up against a broken system that will continue to result in lethal accidents as long as dangerous repeat offenders maintain their freedom.
There you have it folks, just another case of a repeat offender who finally seriously harms someone and gets pat on the back from the 9th Circuit Solicitor.
To make things even worse, Scarlett Wilson has an attorney who was charged with DUI and refused the breathalyzer (a la Wayne DeWitt) actually prosecuting DUI cases. Well, we use the term "prosecuting" rather loosely, as you can tell from the case outlined above. Ruptured intestines, a shattered spine and the need for a medically induced coma simply isn't enough damage to a person's body to support a charge of felony DUI, right Scarlett? Of course, given Wilson's tendencies to blame others we can safely assume she will lay the responsibility for the failure to charge Felony DUI on Deputy Pate. She wouldn't be wrong in doing so.
Remember folks, elections have consequences. The person involved in the next collision with Jesse Finne might just be someone YOU love.