Protest Photos
A group of citizens protested outside of the Berkeley County Sheriff's Office on Thursday. As cold as it was, these dedicated citizens stuck it out for hours demanding equal justice in the case of the drunken Berkeley County Sheriff Wayne DeWitt. These same citizens had plans to be at the Hanahan Police Department today demanding a charge of failure to stop for blue lights based on the video evidence.
The citizens tell us they received a ton of support from law enforcement officers and citizens, with the exception of Chief Deputy Ollic who was said to be looking none too happy as he passed by.
These photos were provided to us by those involved.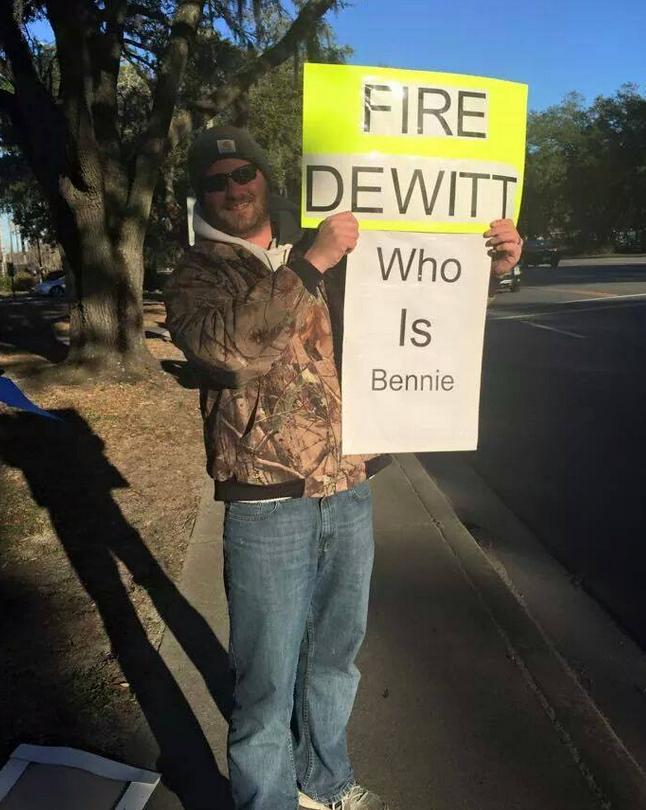 We busted a gut this afternoon when a reader hit us with a newsflash. "Breaking News! Waldo has been located, but we have lost Bennie. Where (or who) in the world is Bennie?"
Other citizens are taking notice. Keep up the good work.