Differences and Bias
We thought we would use two recent cases to demonstrate differences and bias. Of course, most of you already know the media shows bias against law enforcement and they don't mind crafting the narrative to make you conclude the officer must have done something wrong.
Our first case involves a City of Charleston police officer who apparently was trying to enjoy a day off with his family at a local park. According to news reports, the officer's child brought him a toy gun found in the park. This officer decided to break up and destroy the toy gun. Maybe he was trying to emphasize a lesson about firearms he had been trying to teach his own children. At some point, the officer was confronted by what most of the local media simply refer to as "a woman". Apparently, the found toy gun belonged to one of her kids.
You see, when the local media wants to imply wrongdoing by a police officer they always name the officer - even if it has yet to be proven the officer did anything wrong. They always fail to name the other party involved, thereby implying that person was in the right and needs to be protected.
To her credit, Melissa Broughton of the P&C was the only reporter to identify the "woman" involved as Marquita Cherron McCall.
The result of that confrontation? The officer is suspended without pay, and CPD has asked SLED to investigate. Of course, Chief Mullen doesn't mind hanging his officer out to dry with the public by suspending him without pay and implying he did something wrong.
It seems if you wear a badge you are guilty until proven innocent. Makes us wonder why anyone would want the job.
Now, the case of the Berkeley County reserve deputy is a different story. That incident was a domestic violence call and the allegations against David Frances Flood were made by the female victim and backed up by a juvenile in the home. When your wife and kid are terrified of you and both tell the same story, you are toast. Wearing a firearm while arguing with the wife, then threatening to kill her with witnesses nearby, is never a good idea. You have shown the motivation, the desire and you have the means to carry out your threat. There is only way thing a responding officer can do in that situation and that is lock your ass up.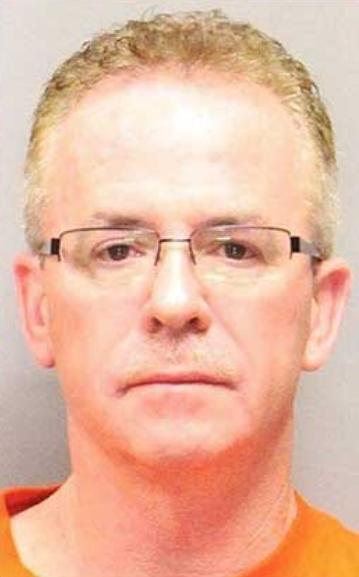 Just a side note. While checking out Marquita McCall's friends we came across our old pal "Run Way Tookie". You folks might remember him as Thailando King, the Chuck E. Cheese shooter from last October who was identified by the folks here at Charleston Thug Life. Despite being in jail on a one-million dollar bond on those charges and having all of his bonds from 2013 charges revoked, King was updating his Thugbook page on a fairly regular basis through the end of December.