Ravin Smalls
While scrolling through the Charleston County jail occupants for Friday, 26 December, we came across a fellow by the name of Ravin Smalls, Jr., of Bethlehem Court on Johns Island.
Smalls was charged by CPD with Unlawful Carrying of a Firearm and Unlawful Possession of a Firearm. Smalls is only 17 and is prohibited by law from possessing a handgun. His total bond on the two charges was set at $150,000.

Our more astute readers have already taken a look at those bonds and deduced Smalls has been in trouble before. In fact, in October of 2014 this aspiring (c)rapper was charged with Unlawful Carrying of a Pistol and Carrying Weapons on School Property. Smalls was free on a total bond of $10,000 on those two charges when he was arrested in the wee hours of Friday morning. Trying to build his (c)rap cred, we suppose.
A month before he brought the gun to school, Smalls posted this.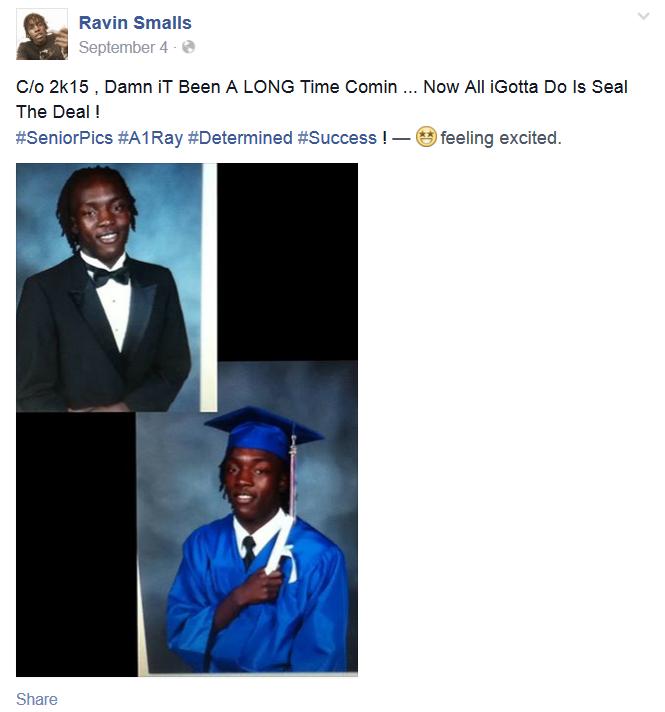 He had a hearing before the school board on October 14th. No word on the final decision.

Of course, since he only brought a gun to school and didn't commit a major offense like smashing a watermelon or quoting rap lyrics on Twitter, CCSD will probably still let him graduate even though he's been plenty of trouble to school officials. Note the text in the letter below indicating this disciplinary action in March of 2014 was Smalls' twenty-second (22) discipline issue at St. John's High School. He did get some good advice in the comments, but apparently he chose to ignore it.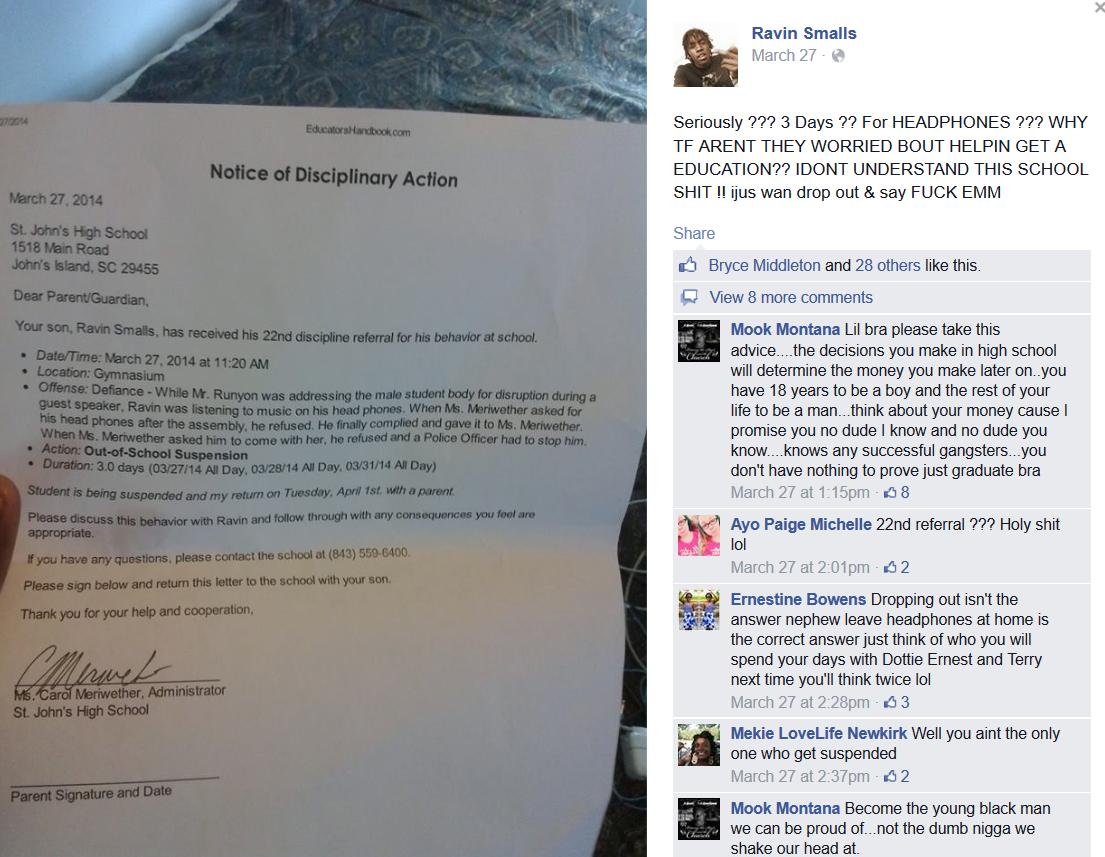 We have all seen the videos from inside Charleston County schools of the chaos and confusion caused by "students" like this with a long history of disciplinary issues. Now you know why Johnny can't read when he leaves the CCSD.