No Coal
Down in the hood they have modified the Christmas legend. No coal is given to those deemed unworthy of a Christmas gift. In the hood that coal legend has been modified to include another substance mined from the earth - lead.
Charleston experienced a Christmas murder at about 3:30 a.m. Thursday morning. A 17 year old Burke High School student and athlete by the name of Hezekiah Holloway, aka "Hezekiah Ivey", showed up at MUSC with a bullet wound after being shot near Jackson and Hanover streets. Of course, some citizens on social media are asking what a 17 year old was doing running the streets at 3:30 in the morning. With that making too much sense and blowing the minds of some folks, those who believe common sense is racist are blaming all this violence on the white man, as evidenced by this post found in the comments section of a local "news" site.

We have added Holloway to our post titled "Do Black Lives Matter" because we seriously doubt he was gunned down by some lily white police officer. We suspect a contributing factor in his death might be his self-professed association with a "neighborhood social group" who call themselves the East Side Project Boys, as well as known gang members from all over the tri-county area.
Chief Mullen of CPD could probably provide some details with respect to that group, but according to him there are no gangs in Charleston.
We did find Holloway tagged in this interesting exchange from last December where a group of neighborhood social group members talk about going to war against someone who "clapped" at some of their members. That term, as well as the term "bust at" refers to shots fired.
Folks in Colleton County saw an early morning Christmas Eve drive-by shooting. This one was also "neighborhood social group" related, specifically the Cowboy Money Gang. The victim of that shooting was wounded in the leg. Social media posts, like those below, lead us to believe the victim was Leviticus Ford, aka "Crown Vick". whom we profiled in our post "Crappy Cowboys" in October.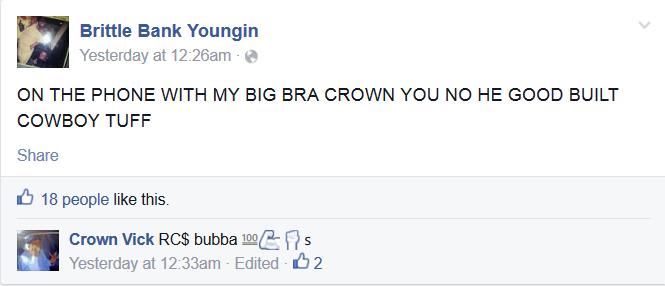 Zaquann Hampton and Leviticus Ford are laughing at the ineffectiveness off the shooters from the rival gang. Seriously, though, if you are going to give the gift of lead to a fellow gang-banger, at least make it count.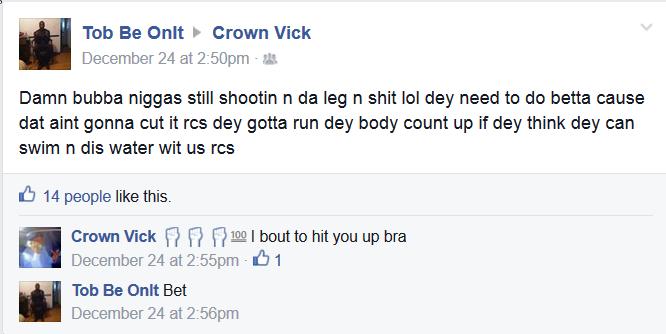 Here are some photos of Ford and some of his Crappy Cowboy homeboys.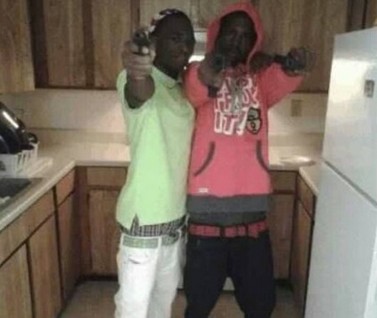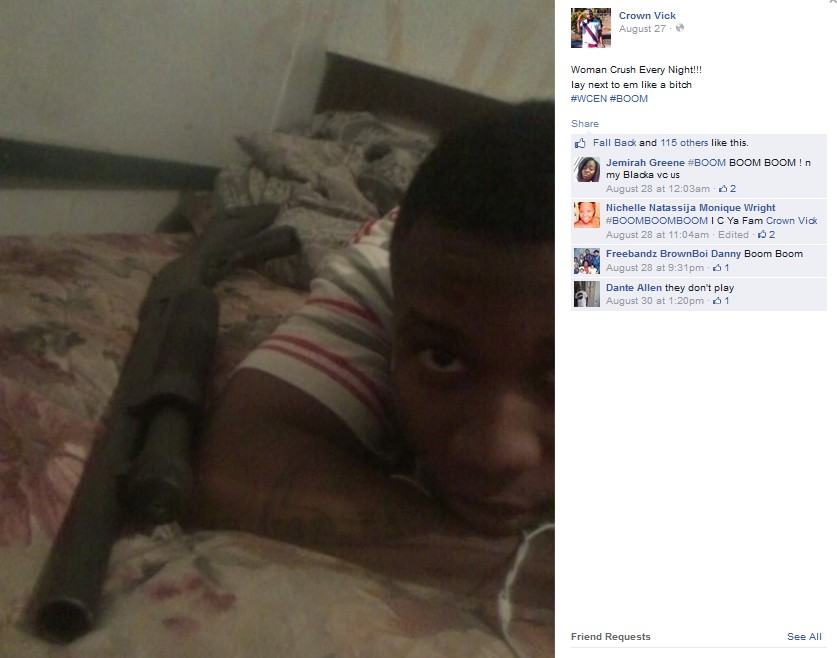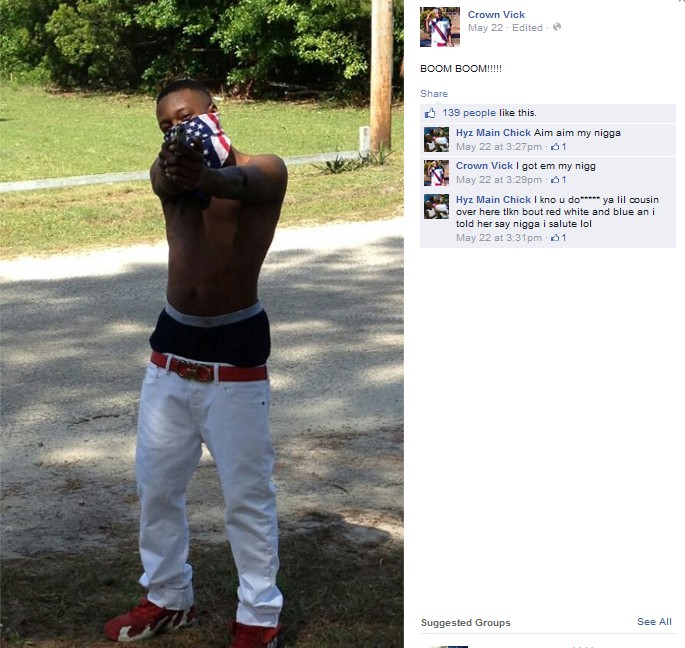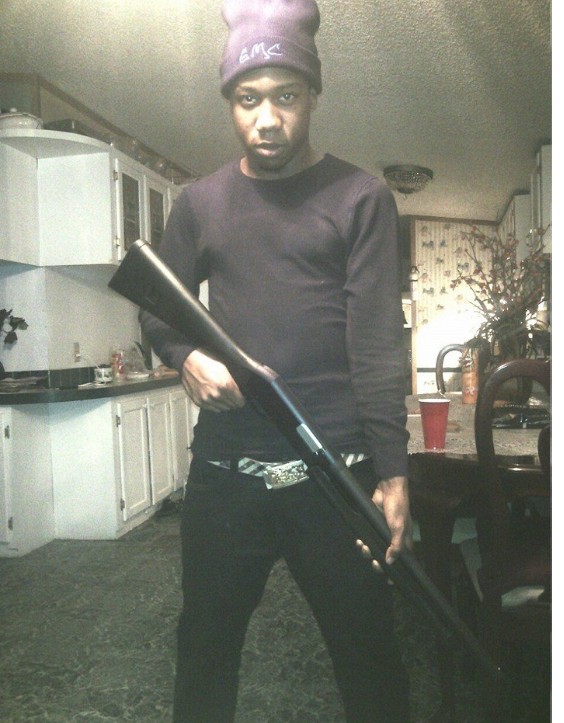 How many more will drop in the last five days of 2014?