Ventilation Report
This ventilation report for 28 July, 2014 involves another alumni of CTL. We have determined through information found on social media that Davin Jerome Aiken was the person at Northwoods Mall who ended up with a few new holes early Monday afternoon. According to the story being reported in the press, Aiken was allegedly at the mall to "pick up someone he knew" when they got into an argument and Aiken learned first hand what hot lead feels like. It's a completely different experience when you are the one taking rounds, huh, Davin?
Be ready for some some more gun-play.
Aiken is affiliated with the "40 Boiz" gang and is also associated with the Young Gunnas gang. He is now going by the name "Juge Savage Aiken" on Thugbook. Yeah, he went to Stall and he can't spell "judge". Go figure.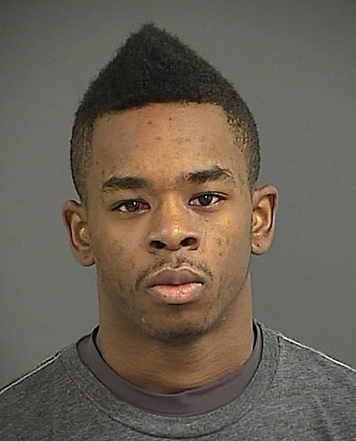 Regular readers will remember Aiken from the February 2013 shooting at the Hawthorne Suites hotel on Northwoods Boulevard. Aiken was charged with four counts of attempted murder. Those charges have since been dismissed by the 9th Circuit Solicitor.  The solicitor also dismissed those same charges for Aiken's co-defendant, Theodore Holmes. Those charges have since disappeared from the clerk of court database under the Solicitor's Protection Act.
Another co-defendant, Devin Riley Walker, is free on bond after a 2013 bond reduction by Judge James "Rainbows  and Unicorns" Gosnell. His charges have not been dismissed. Nor have the charges against Mark Laverd Swinton. We can't help but wonder if the shooting of Aiken today was related to the possible testimony he might be asked to provide against those two. Time will tell.
Aiken's group has been taking some losses lately with the murders of Tyquan President, Terrance McNeil, Michael Brown, Jr. and a substantial number of gang members behind bars. Sure is strange how those "neighborhood social groups" who come together because of their love of (c)rap music keep getting shot, killed or locked up. Don't you think?