More Idiots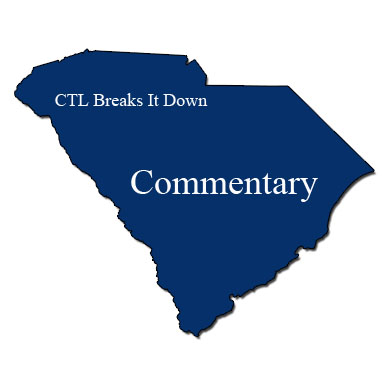 We have more idiots and their actions for you. It seems we spend more time profiling the idiots than we do the actual criminals they are trying to protect.
Andy Savage earned idiot status yesterday and seems to revel in it, as evidence by a recent interview with WCIV News. You can thank "reporter" Stacy Jacobson for that poorly researched article in which she failed to ask the obvious questions every person with common sense would have asked. Savage, who has spent a large part of his career defending police officers, is now questioning "the police culture".
Savage is a bit upset that no police official met with the family of the 19 year old adult who chose to commit suicide. We can see his point on that issue. Meeting with the family would have gone a long way toward putting this thing to rest early on. What troubles us is another statement Savage made regarding the reason the officer decided to stop and ask Denzell Curnell if he could "holla at him" for a moment. For those of who don't know the lingo, that is hood-speak for, "Hey, can I a talk to you for a minute?"
"There's no basis for that other than what the officer perceived as his clothing and perhaps his race."
As we pointed out yesterday, and as the officer did a fine job of pointing out in his report, a person skulking around in a high crime housing project known for violence, drugs and shootings while wearing a sweatshirt in sweltering heat is rather suspicious. The officer was simply doing his job when he stopped to talk to Curnell. The situation was escalated by Curnell who refused to show his hands to the officer. Every cop and CWP holder knows it's the hands that will kill you. Andy Savage doesn't care.
"There's no basis for that (asking to speak with Curnell and asking him to show his hands) other than what the officer perceived as his clothing and perhaps his race," he said. "I question the culture of the police department, the thinking and the approval the manager of the police department, and officials who commented yesterday, that this is acceptable."
Maybe Andy should call up one of those use of force and officer safety experts he has used in the past and ask for a refresher course on what happens when a subject refuses to show their hands to an officer. Of course, Savage already knows all that and knows what the procedure is.
We love how Andy Savage tries to throw the race card into a situation in which race is obviously not a factor. Curnell, a black male, was acting suspiciously in a housing project populated by a majority of black folks, and was approached by a black officer who askedto speak with him.
Let us remind you what Andy Savage said in the Propaganda and Criminals article yesterday. You remember, the statement the "journalist" Andrew Knapp failed to call him out on.
"It's clear Curnell was not engaged in any nefarious activity at the time. There was no reason from my perspective for the officer to have ever confronted Curnell."
As we pointed out yesterday, the nefarious activity Curnell was engaged in was skulking around a high crime housing project while illegally carrying a firearm he apparently stole from his grandfather.
Savage is also "questioning" the forensic evidence in the case. That isn't unusual for a defense attorney. They only like the forensic evidence when it proves to be exculpatory. If that evidence does not clear the client they are currently lying for, then it must be flawed. We took the time to hammer a few different search engines for terms like "gunshot residue evidence faked" and "faking gunshot residue evidence". Not surprisingly, we didn't find a single case where that has happened. We did, however, learn a lot about gunshot residue testing. We will save that information for a later post.
After writing our post yesterday we still had a smidgeon of respect for Savage. After these newest comments, we wouldn't piss on him if he was on fire. Oh, sure, we all expect attorneys to engage in shady behavior in representing their clients, but that doesn't mean we have to respect it.
Of course, the media just has to keep this thing alive by publishing reckless statements like those made by Andy Savage. Then they ran to South Carolina branch of the American Criminal Liberties Union for further comment. We are very disappointed in WCIV. Here is the comment they published from Victoria Middleton of the South Carolina ACLU.
"It raises concerns about profiling, and we have nationwide and in our state and local communities too many examples of this happening."
Notice that Middleton didn't exactly say "racial" profiling, but there is no doubt that what she meant. What do you expect from a graduate of the extremely liberal UC Berkeley? Middleton and Savage also chose to overlook the fact that 'criminal profiling" works rather well, no matter what race the criminal is. No matter. The typical liberal way of arguing is to make unsubstantiated allegations knowing the media folks interviewing you won't bother to put on the spot for the ridiculous statement you just made and the people reading the article containing that statement will never bother to look any deeper into the issue.
"Reporter" Stacy Jacobson also claimed Curnell "was supposed to be back in basic training". Really, Stacy? You never bothered to check with the Army on that one, did you? Stacy apparently doesn't realize the chance of anyone getting back into the Army after being put on suicide watch then getting mustered out on a general discharge are absolutely zero. It looks like we can change Stacy's job description at WCIV from "reporter" to "transcriber of what people tell her".
We expect this kind of reporting from WCSC and the Propaganda & Criminals, but not from WCIV. Once again, we are highly disappointed.
Related articles