More Baiting
You knew there was more baiting to come. Race baiting, that is. The NAACP has once again commented on the suicide of Denzell Curnell after he was confronted by police while he was carrying a stolen firearm in a high crime, high violence public housing project in Charleston. The organization resorted to their standard defense of the criminally inclined by basically claiming, "He din't do nuffin!" Let's address their claims.
Almost one month ago, the Charleston Branch of the NAACP held a press conference to express grave concerns about the circumstances surrounding the shooting death of Denzel Curnell. We noted the lack of information provided by the Charleston Police Department and stated that once facts were made known, we would review them to see if justice had been done.
In the paragraph above the Charleston branch of the NAACP wants black folks to know they are working for them, even if it means making stuff up. Kind of like the witnesses to the suicide of Curnell. The NAACP initially jumped all over the incident, then went suspiciously silent when it revealed Curnell introduced the fatal projectile into his own head. If you thought they were going away, you were mistaken. They just huddled behind closed doors for a while so they could think up a new plan of attack.
The State Law Enforcement Division report has been released and Solicitor Scarlett Wilson has ruled that Mr. Curnell's death is a clear suicide. Those findings and subsequent revelations still leave troubling concerns unaddressed. Questions are still unanswered of why the Charleston Police Department rather than SLED investigated the crime scene. The Forensic Pathologist's report has not been released, and the clothing worn by Mr. Curnell has not been returned to his family.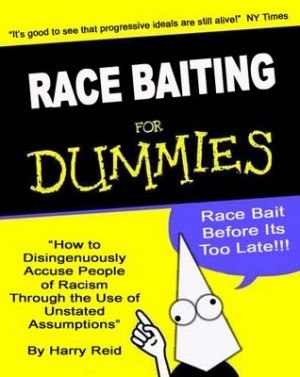 There are no unanswered questions in this case, with the possible exception of why Curnell decided to kill himself. After reading the book shown above the NAACP followed the instructions exactly. In the paragraph above they make statements implying a cover-up, yet fail to produce any evidence of one. Even the best efforts of their propaganda specialists in the media failed to back up that assertion. We all know the reason SLED was called in to investigate this scene. They were called in because there were a riotous bunch of liars on the streets in the Bridgeview Village Apartments claiming the police shot Curnell in the back while his hands were in the air. CPD made the decision to call in SLED to avoid any appearance of a conflict. Chief Mullen's acquiescence to the liars and race-baiters ultimately served no purpose as the NAACP still claims there is a conflict no matter what the evidence shows. Had the NAACP been paying attention to the news instead of huddling up trying to come up with vague statements claiming malfeasance by the police, they might know autopsy reports are not public documents in South Carolina. Or maybe they do know, and just want you to think something dirty is going on since the report on Curnell's suicide hasn't been released.
The 911 recordings that have been released show a great disparity in what witnesses reported and what the SLED report concluded. The police dispatch and cell phone recordings from the night of Mr. Curnell's death have still not been released.
The 911 recordings show a "great disparity" because the "witnesses" calling in were liars. Forensic evidence, normally demanded by the NAACP, show that to be a fact. It must be nice to have the ability to ignore cold, hard facts and not have the "news" reporters call you on your fraudulent representations of the situation.
The troubling question remains of why a left-handed young man who allegedly was contemplating suicide carried a gun in his right pocket and how, in the midst of an intense physical altercation with a much larger adult, he managed to accurately shoot himself in the head with a gun held in his right hand.
Don't those hoodies normally only have one big pocket in front? Even if it did have two pockets, maybe the NAACP should do as we have previously suggested and contact Teresa Caputo to talk to Curnell's spirit and ask him that question, since no one else on the planet is qualified to answer it. Don't you just love how they try to imply Curnell was a child (young man) victimized by an evil police officer (much larger adult). Now you can see why they huddled in their office for a week or two to come up with this kind of bullshit.
Perhaps most troubling is that the apartment complex surveillance camera which allegedly stopped recording when Officer Jamal Medlin approached Mr. Curnell and did not begin recording again until three minutes later, when Mr. Curnell was dead and Officer Medlin was standing beside his police cruiser. Similar videos used as evidence in many criminal cases had no lapse in recording. If the CPD turned the investigation over to SLED within an hour of Mr. Curnell's shooting, why would they instead of SLED have access to the surveillance tape. The missing three minutes in the surveillance video raise the same troubling questions of what really happened that were asked in the 1972 Watergate case, when an 18-and-a-half minute audio tape gap left unanswered questions about President Richard Nixon's role in illegal activity.
The video system did not "allegedly" stop recording. It did, in fact, stop recording. It did what was designed and programmed to do. And what the f*** does Richard Nixon have to do with a suicidal black guy in Charleston? "Similar video used as evidence……had no lapse in recording"? Maybe. Another fair statement would be, "Similar video used as evidence DID have a similar lapse in recording." Of course, the NAACP and the local media only present the facts which conveniently fit their current narrative.
The information on the death of Denzel Curnell that has been released thus far still leaves troubling concerns, even though a Solicitor who has never found a law enforcement officer at fault in a shooting has decided that things are settled.
Troubling concerns? Really? The only way anyone could have any "troubling concerns" is they completely ignore the forensic evidence in the case. That is something the NAACP routinely engages in so they can "protest", whine to the DOJ and line their pockets. Do you know why Wilson has never found a law enforcement officer at fault in a shooting? Because those shootings have been legit. The NAACP, however, continues to misrepresent THIS incident as an officer involved shooting. It was not, is not and never will be. Forensic evidence proves that. Another example of the NAACP using vague statements to fudge the truth.
The death of Denzel Curnell is also a tragic, outrageous and predictable result of a Charleston Police Department "stop and frisk" policy that gives officers considerable subjective latitude in judging whether a citizen's dress, movement and demeanor suggest that the citizen has criminal intent.
Curnell's death is tragic. His family members knew he had issues after he was put on suicide watch and discharged from the Army. Someone dropped the ball, but it wasn't the police. We recently discussed the "stop and frisk" (code words for "racism") policy of CPD and how it falls in line with decisions of the United States Supreme Court. Strangely enough, the NAACP, the ACLU, some idiot liberal college professors and Andy Savage all fail to point out the obvious - Curnell was illegally armed with a stolen gun when he caught the attention of an observant police officer who was following that policy and those Supreme Court decisions. Seems to us it worked out pretty well, except for the fact that Curnell would rather kill himself than go to jail.
The wearing of a hoodie is no more evidence of criminal intent in the case of Denzel Curnell than it was in the case of Trayvon Martin.
Yet another misrepresentation of the facts and the introduction of more code words for "racism". Martin was not killed because he was hearing a hoodie. He was killed because he was in the process of slamming another person's head into the concrete sidewalk. Of course, the "he din't do nuffin" policy of the NAACP reared it's ugly head in that case, too. It seems the NAACP spends a lot of time excusing criminal behavior among the folks they claim to represent. Too bad they don't spend more time in the community trying to curtail that behavior and saving the lives of black folks nationwide. You have to love how the NAACP avoids reporting all the facts of the case. When you combine that full sweatshirt on a hot night with lurking behind buildings in a housing project known for drugs and violence, the situation changes a bit.
The "stop and frisk" policy clearly labels young black men who don't look right to a police officer as criminals — that's clear an evident racial profiling that tramples upon the civil liberties of law abiding citizens. The policy's implementation has led other young black men and their families to contact the Charleston Branch NAACP with concerns about racial profiling by the Charleston Police Department — concerns that one is presumed to be a criminal if one is walking or driving in the wrong place at the wrong time in a police officer's opinion.
Really? Where? We didn't see a single to reference to black people in that policy. Please point out that section, paragraph or sentence to us. Oh, that's right, you can't because it isn't there. As we mentioned above, the NAACP doesn't try to stop criminal behavior, their policy is to constantly and vociferously excuse it. Their ultimate goal is to cry "racism" loudly and often in an effort to intimidate police administrators and police officers into deciding that approaching black criminals simply isn't worth it. Once again, the NAACP exposes the fact they are the true racists and want special consideration for black people that is not extended to everyone else. And that leads us to their next ridiculous statement.
Based upon the facts that we do know thus far, one thing is abundantly clear. If there had not been a police stop and a physical confrontation, Denzel Curnell would probably be alive and well today. Whether a confrontation is initiated by a "community watch" member — as in the case of Trayvon Martin — or by a police officer with a badge and a gun, the result is still shameful.
Wow! They mentioned the dead racist thug twice in one press release. They must be serious, huh? This statement plainly demonstrates the goal of the NAACP we just described. All you police officers - stay away from black folks. You should look at them, you shouldn't talk to them, and you sure as hell should not hold them accountable for their criminal actions. Racists!! Isn't it great how the NAACP "knows" with apparent definitive authority that Curnell would be alive today? Maybe, maybe not. Suicidal is suicidal. Maybe he was looking to bust caps in another black male in the project. That CPD officer may have saved a life by confronting Curnell. Discussing that possibility is racist, though, and doesn't fit the money grubbing policies of the NAACP narrative.
The reports of racial profiling made to the Charleston Branch NAACP and the clear and evident racial profiling int he case of Denzel Curnell merit the involvement of the United States Department of Justice. Prior to seeking that involvement, the Charleston Branch NAACP will devote all our next monthly membership meeting to a Town Hall Session on the racial profiling and addressing concerns around this killing.
Well, damn! That certainly was a lot of bullshit to wade through to get to what you already knew was coming. These folks just don't listen. We already told them this case wouldn't generate enough interest to distract the national media from current DOJ problems like Fast & Furious, the refusal to prosecute Obama supporting IRS employees who broke the law, the failure of the government to protect this country from invasion on the southern border and any number of other scandals too numerous to mention. Eric Holder has enough of his own problems right now. The suicide of one black male doesn't bother him in the least.
We invite and encourage young black men and their families who feel that they may have been racially profiled by any law enforcement agency in the greater Charleston area to come to the meeting at 6:30 p.m. on this Thursday, July 24, in the fellowship hall of Morris Brown AME Church, 13 Morris Street. The information provided will be sent to the Department of Justice with a request for a federal investigation of law enforcement policies and practices and to the South Carolina Civil Liberties Union for consideration of legal action to halt the practice.
And, boom! There it is. In other words, "We invite folks we normally don't give two shits about to show up at a meeting and bitch and moan about the police trying to make their communities safer and prevent black folks from killing one another. Oh, and while you're here, drop a few bucks in the collection plate, because we need money to tell the police to leave you alone and let you kill each other in peace."
Those persons who are unable to attend the meeting or who fear retribution or retaliation of they speak out can also report by calling the Charleston Branch NAACP at (843) 805-8030.
Ah, yet another implication made without any factual basis in an effort to drum up those all important dollars. This statement also illustrates the two faced nature of the NAACP. On one hand they demand the government solve the problem of black on black violence, then turn around and imply that very same government hates black folks.
The Charleston NAACP supports the efforts to ensure that the Charleston area is a safe and welcoming community for all citizens and for African-American tourists, who might find out in tragic ways that Charleston's famous hospitality is not color blind. We will continue to pursue justice until that goal becomes a reality.
Um, what? They want Charleston to be safe for black folks or for African and American tourists? You can't tell that by their lack of action with regard to the violent crime in the Lowcountry, the bulk of which is committed by and against black folks. We still have not seen the NAACP step up and demand the black community assist police in solving the murder of 18 year old Ariel Morgan or the murder of Lattoria Heyward. They stayed relatively silent after three mothers were murdered on New Year's Day. They have yet to demand their young black males stop shooting up their neighborhoods and each other. The NAACP doesn't give a damn about safety. They care about the almighty dollar.
Don't believe it? Don't forget they enjoyed taking a lot of money from a rich old white guy who likes to bang black chicks and has a history of making racist comments. They were deeply aggrieved when his black girlfriend made one of racist rants public and they had to stop taking his money and withdraw his lifetime achievement award.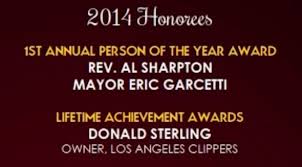 Dot "killing a nigger is a badge of honor" Scott claims the evidence in the case doesn't show Curnell was capable of killing himself and may have been contaminated. Uh-huh. Okay. Where are your facts to back that up, Dot? She also claims Curnell's sister doesn't believe he committed suicide. Family members of those who commit suicide tend to have trouble with that belief. However, the credibility of Curnell's sister is forever tainted. Maybe she can fix that by giving the SLED investigators whatever she removed from Curnell's room prior to the police arriving with a search warrant. That would be a good first step toward rehabilitating her shattered credibility.
Curnell's stepfather had this to say, ""Who knows what he could have been in life. You took away a lot of promise and a lot of hope for me and anybody he was in contact with in his community. He could have done a lot of good things if given the chance, but all possibilities are gone now." Who exactly is the "you" who took away that promise? Would it be the guy who stole your revolver and your ammo, put the gun to his own head and pulled the trigger? Of course not. It would be the racist black police officer from the racist police department who you believe just gave you a winning ticket to the ghetto lottery. It really is too bad these folks let the the vultures of the NAACP and money hungry attorneys talk them into making public fools of themselves. We can't help but wonder how large of a donation the NAACP "suggested" be given should the family win the ghetto lottery.
German also made statements to WCSC news, aired at 6 p.m. which seemed to indicate he didn't believe Curnell had stolen his gun. Maybe the NAACP convinced him some CPD ninjas sneaked into his home, took the firearm and ammo, and surreptitiously placed it in Curnell's pocket. Those damn evil CPD ninjas!! Sneaky bastards. That's propaganda for you, though. Keep denying the truth and making unsubstantiated allegations with no facts to back them up, and some of the idiots in the potential ghetto lottery jury pool will buy into it.
Related articles