Captured - Tor Akil Gregory
We had this information up two weeks ago when we learned NCPD and CPD were looking for Tor Gregory on a number of warrants. The post was removed from the blog at the request of some of the officers who were looking for him. Now that he has been captured we are putting the post back on the site with some updates take from Gregory's Thugbook page while he was on the run.
We got word from the hood that CPD and NCPD have multiple warrants for a fellow by the name of Tor Akil Gregory. We don't know what the warrants are for, but Gregory does have a violent criminal history. Gregory's last known address is listed as 1368 Clearbrook in North Charleston.
We are pretty sure Gregory's fellow hoodrats know they might be able to pick up a few dollars by calling in his current location to Crime Stoppers.
2008 Charges:
Criminal Domestic Violence of a High & Aggravated Nature - Dismissed by the 9th Circuit Solicitor.
2009 Charges:
Possession of Crack Cocaine - Pled guilty. Sentenced by Judge Stephanie McDonald to a YOA term not to exceed six years, suspended in favor of three days time served. As you can see from the record, he didn't even serve those three days. He only served one day before making bond.
2012 Charges:
Failure to Stop for Blue Lights - Dismissed by the 9th Circuit Solicitor with the notation, "Pled to other charges". We aren't sure what charges the solicitor is talking about since no other charges are listed for this time period or disposition date.
2013 Charges:
2nd Degree Assault & Battery - Pending. Free on a $100,000 bond. You can read about the offense HERE.
2nd Degree Assault & Battery - committed while out on bond for the above offense and some unknown bond judge set this bond at $2,500.   ??????????   Really?
Gregory's current charges are listed below. He has a total bond of $30,000 before CPD hits him with some warrants.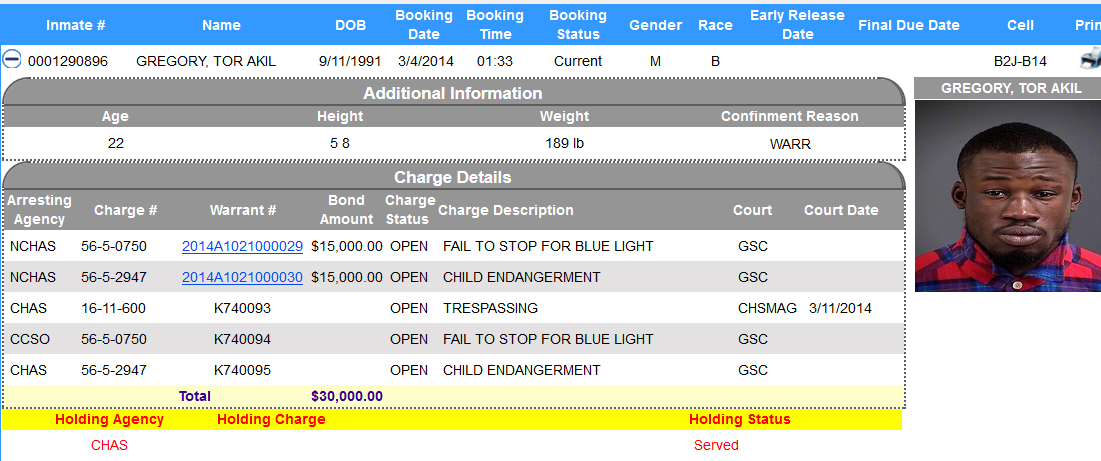 You can find Gregory's Thugbook page under the name "Dub Low Ballin". While he was on the run he started beefing with his girl. He also advertised some of his product.
Methamphetamine on a stick is what Gregory is selling.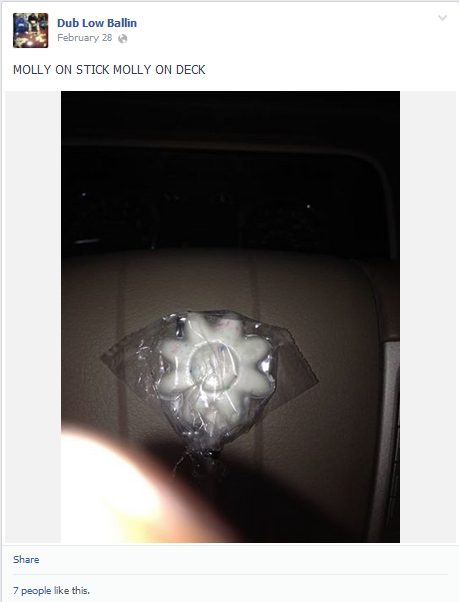 This one went up while the cops were looking for him.
Drugs, alcohol and firearms. Always a good combination.
This curious post went up shortly after a reported drive-by shooting at problem club Charlie O's this past weekend. It is unknown if Gregory was the actual target.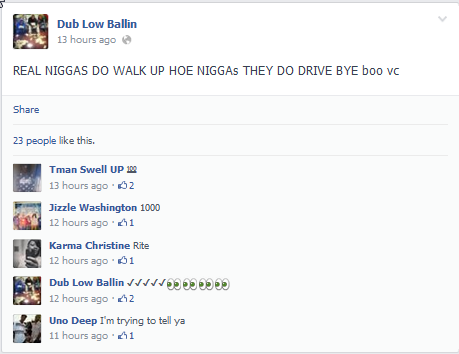 Gregory though about turning himself in on 27 February, but he was apparently talked out of it by his Thugbook friends.