A Tale of Two Gangs - Part 2 - Young Gunnas
Daqone Lance, aka "Madden Block Mook" is a big player in the Young Gunnas. It was his video threats to Khalid Jackson (see part 1) which started us on this journey to document the members of both gangs. Between "Mook's" video and Khalid Jackson's posts indicating he had shot at Mook, we know for sure gun play has been involved in the feud.
We initially weren't too sure about Mook's given name, but we found the following image in our files from a previous profile we did on "Shaq Da Trigga Man". It identifies Daqone Mook Lance. Clicking on our link to that Thugbook profile from April took us right to Madden Block Mook and sealed the identification. It also identified "Gucci", which we believe is a nickname for Timothy McClendon.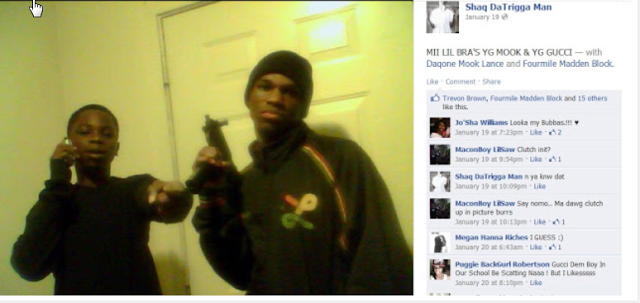 Timothy McClendon (left)     Daqone Lance (Right)
Interesting exchange in the comments section of this video.
And speaking of "Shaq Da Trigga Man", we have identified him as Shaq (Shaquille) Jenkins.
Da Trigga Man showing us how he got his name. This is Timothy McClendon (Gucci) with his back to the camera.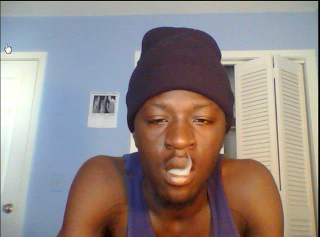 Shaq Jenkins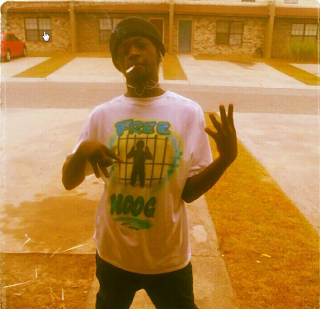 Shaq Jenkins
"Trell Hamilton", real name Latrell Hamilton is another of the Young Gunnas. The Gunnas are apparently lacking a gang sign.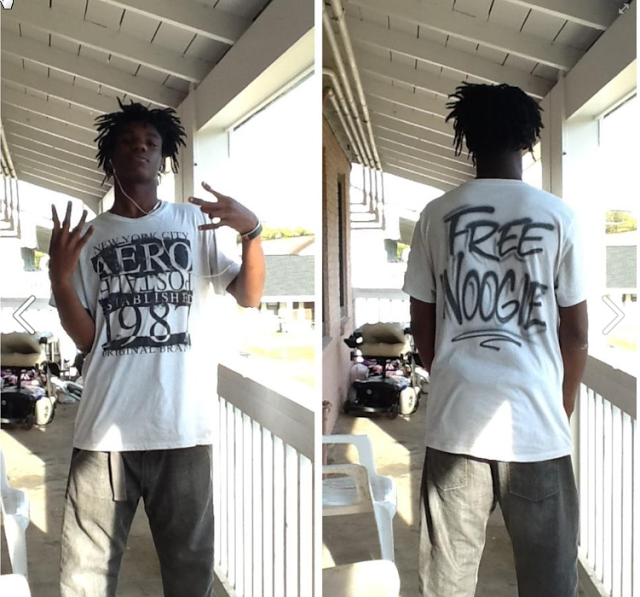 Latrell Hamilton
Jamal Robertson, aka "WaylynBoy Mall Robertson", claims the shit hole known as Ranger Drive. He is a Young Gunna. It is rather hilarious these clowns are willing to die for nothing more than someone disrespecting the crappy neighborhood they live in.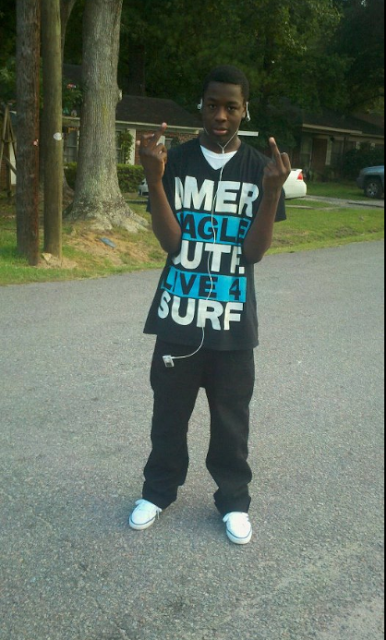 Jamal Robertson
"Devonte Wright" is a known member of the Gunnas. Notice his input in the exchange above.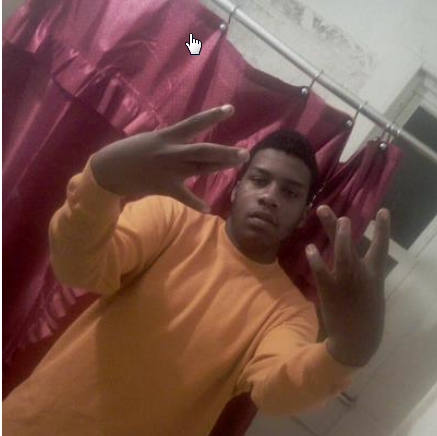 Devonte Wright
You can also see "John Nilson" holding forth on his loyalty to the Young Gunnas in the above comments. He doesn't have a lot of gang related stuff on his Thugook page, though. Maybe he has moved on? Nah, probably not.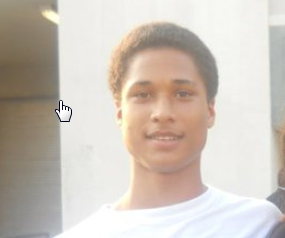 John Nilsen
"Dolla Loudpack Madden Block", real name Timothy McClendon, is Young Gunna who is currently incarcerated. We wrote about him earlier this week.
Timoth McClendon
"Jahmere Longmoney Squire" wants all his Young Gunna homies freed. Oh, and fuck them crackers.
Young Gunnas in Pepperhill. Twenty to twenty-five years ago that was a great neighborhood. Then they started moving in the Section 8 folks. Property values went into the toilet and the area went to shit. Same old story. Since these leeches have a right to live as well as everyone else without having to work for it we are wondering when the Housing Authority will start subsidizing their rent so they can move into Coosaw Creek.
Jahmere Squire
Remember our old friend "Quez Brown"? He likes to run with the Young Gunnas, too. He is also currently incarcerated. You can find his second Thugbook page HERE. You can find our first post on Quez HERE. You can find our second post on Quez HERE. You can find our third post on Quez HERE. You can find our fourth post on Quez HERE. There are more, but we are tired of linking them at this point.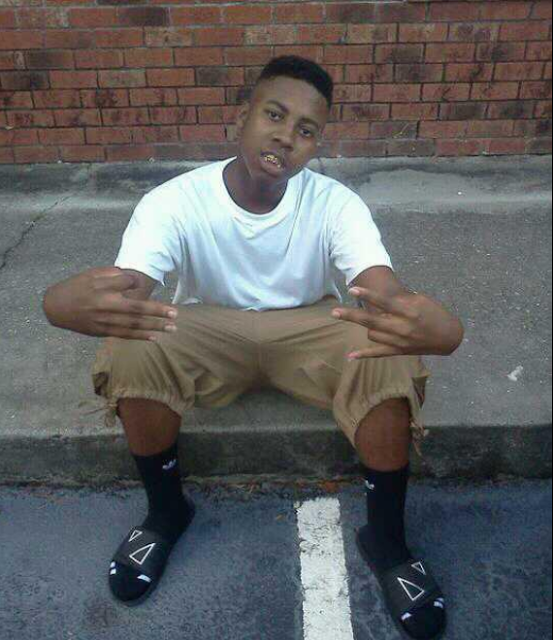 Quez Brown
Tenosha Bowens, aka "Noshiaa YgGurl Bowenss", makes it very plain in her Thugbook name who she associates with. According to her Thugbook page she is Khalid Jackson's girl, but she was seen making time with Daqone "Mook" Lance before she went to jail.
Tenosha Bowens
Iesha Drayton also associates herself with the Young Gunnas. "Iesha Drayton" has been mentioned in these pages before on a profile of another incarcerated Gunna, Ricky Keith Jones, aka Ricky Young Gunna Don. He has since deleted his prison Thugbook page.
Strangely enough, Iesha has a "Free Peezy" photo up on her Thugbook page.We believe Peezy is "Snatcha Thompson", aka Malik Thompson. He is a Young Goon. Then again, Iesha is mentally challenged.
Iesha (and her sisters) are just the latest in a long family line of welfare abusers. They like to let the Young Gunnas use their Section 8 housing as a stash house or a hideout when they are fleeing police.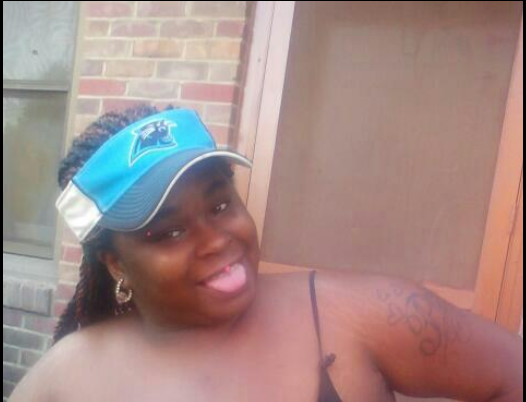 Iesha Drayton
"Sam Low (Madden Block Burna)" also reps the Gunnas. We aren't sure of his surname just yet, but we are pretty sure the "Sam" is accurate.
In this status update Sam indicates he is receiving calls from the Young Goons. It seems he beat up Young Goon "Dale Boy Leik" at a movie theater. This assault happened on 6 January.
The Young Gunnas don't seem to be as deep as the Young Goonz. To be quite honest with you we could be wrong about that, but we are drowning in the ignorance we have presented in these posts and we don't feel like tracking down too many more of them at this point.
Remember folks, these are the thugs sharing classrooms with your kids. These thugs are a big part of the reason the school system has become nothing more than a government babysitter for thugs and reason why most classrooms are actually in a state of riot most of the school day. These are the thugs who bump into you if you are brave or foolish enough to patronize the major shopping centers in the Lowcountry. These are the thugs your judges and solicitors, both juvenile and general sessions, release time and time again so they can repeatedly offend.
Now you know. Arm yourself appropriately.